By Maria Wilcox •  Updated: 06/02/22 •  6 min read
Hey Mamas and Papas! This site is reader-supported and we earn commissions if you purchase products from retailers after clicking on a link from our site.
If you're like many parents, you may be curious about baby-led weaning. There are many foods that are conducive to teaching your child how to eat independently, and thankfully baby-led weaning cheese is a prime option. In this post, we'll discover ways you can serve your baby cheese that is conducive to baby-led weaning techniques and we will also provide you with the best types of cheese to serve your baby, along with the types of cheeses you should avoid. 
Let's dive in.
Cheese Baby Led Weaning
Cheese is a wonderful option for teaching your baby how to eat independently. Still, you will want to follow a few guidelines when serving your baby cheese.
To ensure that the cheese you are serving can be safely consumed, you'll want to pay special attention to the type of cheese you are serving while also making sure to cut hard cheeses in a way that is safe for your baby.
If you aren't sure what cheese cutting methods are ideal for baby-led weaning, don't worry. We've got the details you need right here in this post!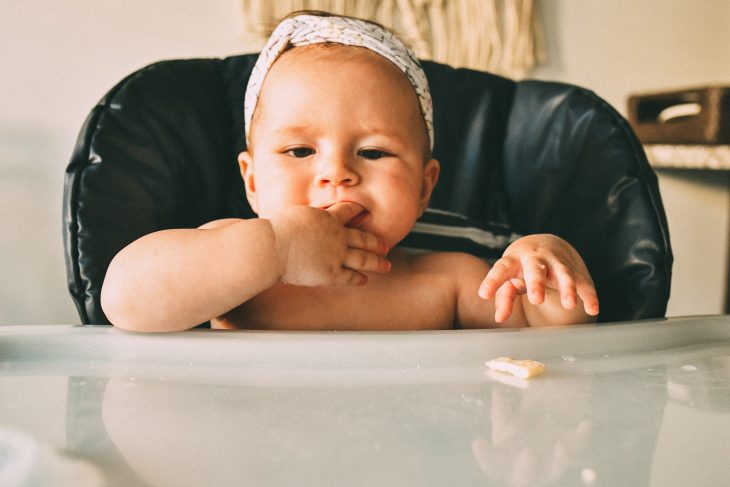 Baby-Led Weaning Cheese at 6 Months
At 6 months, your baby can begin eating cheese, assuming that he or she doesn't have any previous history of constipation or lactose intolerance when consuming dairy.
A baby at 6 months may "gnaw" at the cheese more than they'll actually consume it. However, older children will likely take full bites and love every minute of it! 
Baby-Led Weaning Cheese Sticks
Because cheese can be hard, you'll want to pay special attention to how you cut and serve fresh cheese. Ideally, you'll cut hard cheese into sticks to make the cheese easier for your baby to grasp.
We've got the full details for you on how to do this coming up a bit later in this post!
Best Cheese For Baby Finger Food
When deciding which cheese is best for your baby, you'll first want to consider your baby's age, the taste of the cheese, and the texture of the cheese before deciding what type of cheese to use.
Baby's Age: Although your baby can start eating cheese at around 6 months, you'll need to remember that your baby is still getting used to the textures, tastes, and smells that are foreign to the milk that he or she is used to. Because of this, you'll want to pick a milder tasting cheese for younger babies, such as cream cheese or mozzarella.
The Taste of Cheese: As mentioned in the last point, cheeses differ in flavoring with some being stronger flavored than others. Younger babies probably won't love stronger tasting cheeses, but an older baby might love them. Use the list below to reference what types of cheese are strongest and what types of cheese are mildly flavored. 
Cheese Texture: There are many different types of cheese textures on the market so feel free to experiment and see what kinds your baby likes best. Try spreading cream cheese on toast or giving your baby some shredded cheddar nibble to see how he or she fares. You could even try string cheese for older babies to help develop their fine motor skills!
Note: There are some mold-ripened cheeses you'll want to avoid giving your child due to contamination and bacteria concerns. Reference the list below for cheeses you should not be feeding your child. 
Cheeses to Serve
Colby
American
Cheddar 
Mozzarella
Monterey Jack 
Parmesan 
Cottage Cheese
Cream Cheese
Provolone 
Cheese to Avoid
Highly Processed Cheeses (Like Velveeta)
Unpasteurized Cheese of Any Kind 
Pepperjack (Too Spicy)
Brie
Camembert
Soft Blue-Veined Cheese
Ripened Goat's Milk Cheese
How Do You Serve Cheese For Baby Led Weaning?
You can serve cheese for baby-led weaning in a variety of ways. 
One way is to serve fresh cheese sliced into sticks. This will enable your baby to grip the cheese firmly to eat.
Another way to serve cheese is shredded. But be advised that shredded cheese may be more frustrating and difficult for a younger baby to pick up than it would be for an older baby. 
One last way to serve cheese is to serve it melted or spread over another dish. Add melted cheese to soft scrambled eggs or spread cream cheese on a baby-safe fruit or vegetable to help your baby learn to enjoy cheese. 
Note: Though it may be easy and convenient to add processed cheeses like Velveeta to your baby's foods, it isn't the healthiest choice. A lot of times, highly processed cheeses like these have a low percentage of cheese and a high percentage of additives. Therefore, it wouldn't be a good idea to give this type of cheese to your baby.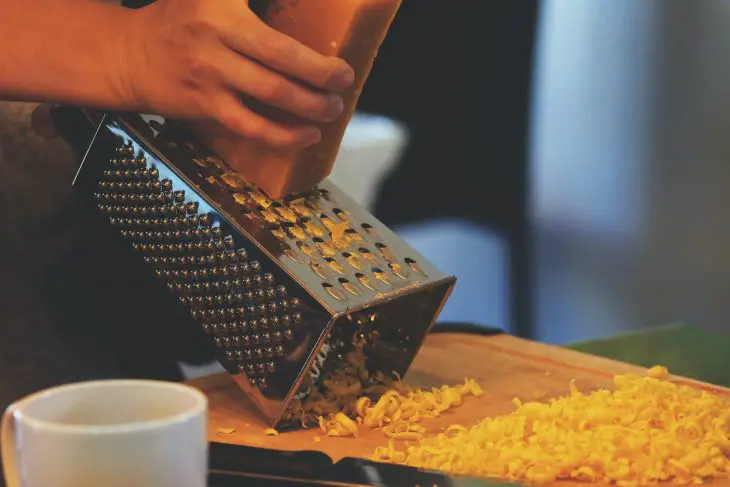 Baby Led Weaning How to Give Cheese
How to Cut Cheese For Baby Led Weaning
When giving your baby fresh cheese from a block you may choose to slice, shred, or cut your cheese. While any of these methods is generally okay, we do recommend that you start with cheese sticks to make them easier for your baby to grip. 
To cut your fresh cheese for your baby, open your block of cheese, and cut it lengthwise into one-inch sticks, making more cuts until the cheese stick is large enough for your baby to grip but thin enough for your baby to comfortably fit in their mouths without choking. 
How to Give Cheese Baby Led Weaning
Whatever you do, avoid cutting your baby's cheese into cubes. This can increase the risk of choking because its shape and size is easier to get caught in your baby's airways, and also, it may not be able to fit comfortably in your baby's palm. 
Using Cheese For Baby-Led Weaning is a Delightful Choice!
Assuming that your baby isn't allergic or sensitive to dairy, cheese can be a delightful choice for babies learning to eat independently. When preparing this delicious snack, be sure to cut your fresh cheeses into 1-inch strips or try serving shredded or spreadable cheeses instead. 
Remember to avoid giving your baby highly processed cheese like Velveeta and mold-ripened cheeses like Brie. The best cheeses to serve are pasteurized mild cheeses like mozzarella when your baby is young and sharper cheese when your baby is older. 
We hope this helps! Happy feeding! 
More feeding tips:
Maria Wilcox
Former instructor with an M.A. in Education turned grateful stay-at-home mama to one, I look to share helpful insights related to babies, toddlers, kids, and families for the benefit of real people just like you.