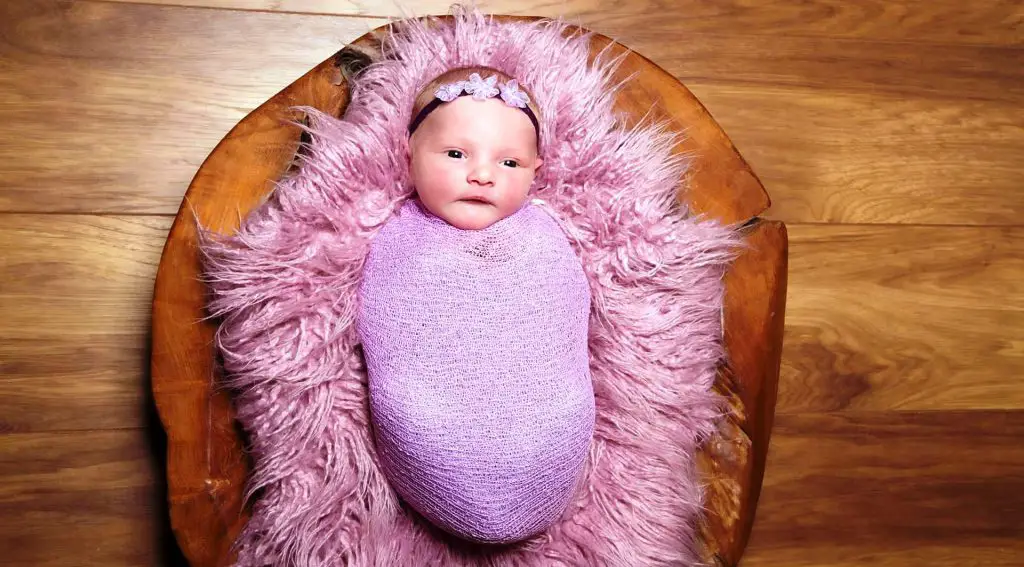 Babies love to be swaddled. Just like babywearing, swaddling helps babies sleep longer, soothes and calms them, minimizes the risk of SIDs, and reduces anxiety. Choosing a swaddle for a newborn is not difficult. However, choosing the best swaddle for 3 month old baby to 6 months may be challenging because babies at this stage want to explore mostly using their hands.
A few years back, the only way to swaddle a baby was by using a receiving blanket. This did the job of calming a baby quite well, and still does for moms who use the blankets. However, Swaddling a baby using a blanket is not easy. You have to master the right technique to fold the blanket so that you do not suffocate the baby. For this reason, specially designed swaddles that work even better, have been introduced in the recent past. With the new swaddles, you do have to fold anything. You simply put the baby in the swaddle and fasten the Velcro or zipper.
Some babies, especially newborns, like to be swaddled with their hands in while older babies aged 3 months and above may prefer to have their hands out so that they can touch their face and self sooth. This is why you have to choose a swaddle that matches your baby's preference and age. We understand this and that is why we have prepared this article to help you make a good choice when buying.
A comparison table of top 5 best swaddles for 3 month old baby to 6 months
Best swaddle for 3 month old baby Reviews
Halo sleepsack 100% cotton swaddle
Made from a material that is 100% cotton, the halo sleepsack is extra soft to protect baby's sensitive skin. The fabric also stretches allowing the baby to stretch a bit when swaddled and not feel restricted.
The swaddle fasteners are large enough and can be adjusted depending on baby's age. For instance, for babies aged 0-3 months, their arms can be enclosed in to minimize startle reflect. The hands can also be left free to encourage hands-to-face to self-sooth. For babies aged 3 months and above their arms do not need to be swaddled to allow them to explore with their hands. This feature helps in transitioning from swaddling baby.
This swaddle comes with an inverted zipper that opens from the bottom. It makes it easy for you to change the baby's diaper without having to remove the whole swaddle.
Pros 
It can be worn during all-weather seasons hence best swaddle for summer and winter.
Can choose to have baby's arms in, out or near his face
High quality and durable fabric
Large and Strong Velcro
Cons
The swaddle wings tend to ride up under the baby's chin leaving the  arms unswaddled
Verdict: The Halo swaddle is the most versatile and grows with your baby from 0-6 months. It is the most appropriate for transitioning babies from swaddling.
Love to dream swaddle up original

The love to dream swaddle up producers took into account the fact that most babies like to sleep with their arms up close to the head when lying on their back. For this reason, the swaddle has wings which allow babies to move their arms and sleep in their preferred style without feeling restricted. The wings also help them to move their arms close to their face and mouth to self sooth. This is known as the calming effect and enables babies to learn to fall asleep on their own and for longer periods.
There is a two-way zipper that allows you to unzip the swaddle from the bottom when changing the diaper. Swaddle up is made from a single layer of breathable fabric. This minimizes the risk of overheating, which has been linked to SIDs.
Unlike the conventional swaddles, the swaddle up and particularly the Swaddle UP 50/50 can be used even when the baby starts to roll over. This is because there is enough room to allow the baby to push themselves up using their hands.
Pros
Babies' arms are not restricted like in most swaddles
Allow babies to sleep in their natural position with arms up close to their head
High quality and soft material
It is quite light; hence, good for summer
Cons
This swaddle comes highly recommended by parents; hence, no cons
Verdict: Swaddle UP is the best swaddle for 3 month old who experience startle reflex but do not like being swaddled. It is also great for babies who self sooth by sucking on their hands.
SwaddleMe Original Swaddle
SwaddleMe is made of a thin cotton fabric that makes it ideal for the baby to use even when the weather is hot. It creates an environment that makes babies feel like they are still in the womb. Hence, it is very ideal for preemies and newborns.
The soft wings can be adjusted to create a perfect fit for your baby from 3-6 months.
There is a slit at the back of the swaddle that manufacturers recommend to be used in the car seat.  Many parents feel that it is not safe to swaddle a baby in a car seat. Thus, they use the slit to position baby in a bassinet or when transitioning them to crib.
Pros
Large Velcro that grips very well
Soft and quality cotton fabric
Baby can be swaddled with arms out
Breathable material
Very easy to use
Cons 
The Velcro tends to stick on other items when washing in a machine
Verdict: This is the best swaddle for stopping startle reflex in order to prevent baby from waking themselves up.
Burt's Bees Baby Swaddle Transition Sleeping Bag

The Burt's Bees Baby Swaddle is considered the best swaddle for 3 month old baby to 6 months by most parents. This is because as babies get older, they do not like to feel constricted. They want to move their arms, touch their face and play with their legs without feeling restricted. The Burt Bee's sleepsack offers just that.
The swaddle is quite roomy to allow easy movement of legs. The baby's arms are not swaddled; hence, they can self-sooth and sleep with their arms up as they desire.
This Burt Bees's sleepsack has a very strong and durable zipper that does not break easily. The zipper also starts at the top of the swaddle and goes all the way down. Therefore, you can easily change the baby's diaper without removing the whole swaddle and waking the baby.  They also come in a variety of colors and designs for both genders to suit your preferences.
Pros
Made from organic cotton; hence very soft
It is thick but not too heavy
Plenty of room for baby to grow in it
They stand many washes in the machine without shrinking; hence, very durable
Breathable fabric
Cons
Seams may start to fray around the arms, neck and zipper if washed too frequently
Verdict: This is the most appropriate swaddle for babies who do not feeling restricted as they outgrow swaddling. It is also great for transitioning from swaddles as babies start to roll over.
Woombie Original Nursery Swaddling Blanket for babies up to 6 months
The Woombie swaddle is considered the best swaddle blanket for newborns due to its unique features. It is a bit stretchy yet fits snuggly on the baby providing a warm and womb-like feeling. The snug fit gives the baby the feeling of being held and cuddled, which encourages them to sleep for longer periods.
It is roomy enough to allow the movement of arms and legs, which prevents the baby from feeling constricted. The interior of the swaddle is seamless for maximum comfort.
The zipper is two way. During a diaper change, you simply open it from the bottom, which is quick and easy without waking up the baby.
Pros
Light in weight
Breathable
Good quality
Slightly stretchy and perfect fit
Cons
Tends to shrink after frequent washing
Verdict: Best for babies who like to be held and cuddled in order to sleep for long. It is also perfect for babies who are still experiencing startle reflex.
Best swaddle for 3 month old baby to 6 months of 2019
was last modified:
March 23rd, 2019
by