By Maria Wilcox •  Updated: 09/27/22 •  14 min read
Hey Mamas and Papas! This site is reader-supported and we earn commissions if you purchase products from retailers after clicking on a link from our site.
Labor and delivery nurse gifts are great ways to show your birthing team how much you care. As you labor, learn to breastfeed, and care for your new baby, nurses are the ones that encourage and coach you along the way. But what do you buy for a labor and delivery nurse? Believe it or not, there are a few do's and don'ts you need to follow when buying for your favorite nurses. Join us as we explore your gift options as well as fill you in on what you should and shouldn't purchase for your labor and delivery nurses. Let's go!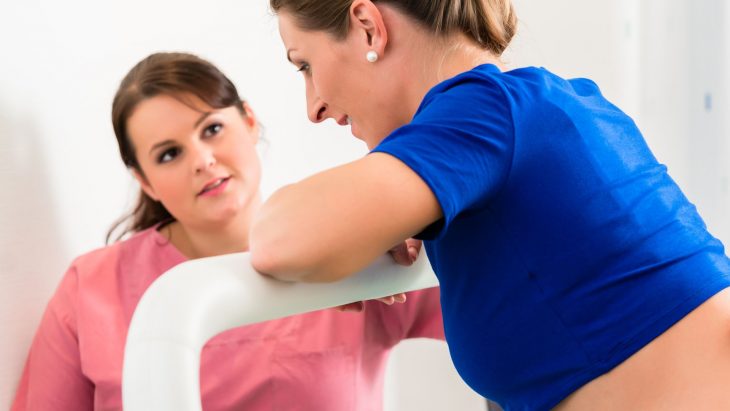 Do You Give Gifts to Labor and Delivery Nurses?
First and foremost, it's important to know that you do not have to give labor and delivery nurses gifts.
In fact, despite your best efforts to show how much you care, there are some gifts the labor and delivery team can't receive. Besides that, you should know that your nurses don't expect to receive anything from you. They know you've got enough to worry about (like what to pack or wear during labor). And they don't expect you to compensate them by buying them gifts.
On the other hand, if you do want to give your labor and delivery team a gift, there is nothing preventing you from doing so. Nurses have hard and demanding jobs. Aside from that, you'll probably have that one nurse that goes above and beyond for you when you need it the most.
Thus, it is natural to want to say thank you to those whose time and effort you appreciate. But what exactly should you buy? Be sure to stick around for the answer! 
How Many Nurses Do You Have During Labor and Delivery?
Typically, you'll have 2-3 labor and delivery nurses, along with the doctor.
You'll also likely have 3-4 (or more) postpartum nurses. 
How Many Nurse Gifts to Make For Labor and Delivery?
How many nurse gifts you make for labor and delivery will depend on who you wish to thank.
For example, if you want to thank your doctor, labor and delivery nurses, and postpartum nurses, you may need to make up to 8-10 gifts to be safe. If you just want to thank your delivery nurses, you'll only need to bring 3-4 gifts.
We recommend having a few extra gifts (one or two) just to be safe.
What Do You Give a Delivery Nurse?
When it comes to what to give a delivery nurse, you've got a few options. We'll get into specifics later and will recommend some of the products we love. For now, the following is an overview of do's and don'ts when buying for your labor and delivery team.
Dos
Pre-Packaged Foods
Buying prepackaged food is a great idea when buying for labor and delivery nurses. It takes the anxiety out of eating something homemade in a post-pandemic era. Ideas for prepackaged foods to buy include cookies, mints, gourmet popcorn, nuts, seeds, beef jerky, and packs of instant oatmeal.
Order Pizza
If you really want to make your labor and delivery nurses' day, try ordering some pizza for them. This way they can get a pizza delivered to them nice and hot and can share it with whatever staff assisted your birth. This also takes the time, effort, and guesswork out of the gift. And it will still be equally appreciated!
Chapstick
They say that hospital air can be extremely dry, so why not grab some chapsticks for your labor and delivery nurses? You can grab the kind from your local convenience store, or heck, go all out with organic coconut oil and beeswax grabs instead.
Check out our favorite chapstick for labor and delivery nurses later on in the article!
Lotion
Labor and delivery nurses are always washing their hands! Why not grab them some lotion to help with dry and chapped skin incurred throughout the day?
As with the chapstick, we have our favorite lotions as well, so be sure to check that out at the bottom of our post!
Bath Goods
Bath bombs, scented body sprays, bubble baths, shower gels, the list goes on. Nurses often love these kinds of gifts because, hello, who wouldn't? It also can help them unwind after a long day. 
Stress Relievers
Steamed eye masks, stress balls, and manual massagers are all good ideas for helping nurses get a bit of comfort after experiencing such stress at work. Be creative with your stress-relieving buys, and trust us, your labor and delivery nurses will love you for it! 
Socks
Soft and comfortable socks are a great treat for nurses who've been on their feet all day. They often come in a variety of colors and styles, and can sometimes have funny sayings on them. These make a great gift basket stuffer along with other goodies mentioned on this list.
Chocolate
Show your nurses how much you appreciate all they do by providing them with a basket of chocolates. Buy an assorted variety or keep it classic with Kit-Kats, Snickers, and Dove.
Pens
Nurses do a lot of writing and paperwork throughout their day, so why not buy them a pen that'll make them smile while doing it? Opt for fun and flirty pens with colored ink or keep it professional with a high-quality pen instead. 
Face Masks
Nurses practically live in masks, and it is for this reason that buying cute, trendy, and creative masks is a great idea. Just be sure that the masks are breathable and neutral in terms of content. Nurses must remain professional so any masks with crude or questionable phrases on them probably won't be appreciated. 
Beverages
Bottled or packaged coffee, tea, sports drinks, water, and more will all be appreciated by your labor and delivery nurses. You can even get something customized to place around the body of the drink, however, that part is totally up to you!
Don'ts
Money
You may be surprised to hear that offering money isn't a great idea. But honestly, many hospitals don't allow it. Most nurses will tell you they aren't allowed to receive monetary compensation of any sort while at work. So, it really is best to buy gifts instead of giving cash.
Gift Cards
Like cash, gift cards often cannot be received by labor and delivery nurses. If you really want to do this, consider checking with the hospital first to find out their policy. But we recommend you avoid giving monetary donations of any kind.
Homemade Edibles
Because homemade items are, well, made at home, nurses may be leery of receiving them. In this post-pandemic age, it is much better to opt for prepackaged foods as this is what helps keep everyone safe. 
How Do You Say Thank You to a Labor and Delivery Nurse?
Remember that buying a gift to say thank you to a labor and delivery nurse is completely up to you. If you are interested in thanking the nurses that helped you birth your baby, consider the aforementioned gift ideas to get your creative juices flowing. Or simply choose from a few of our favorites as listed below! 
How Do You Thank a Maternity Nurse?
We don't know anybody who doesn't love bath bombs, but sometimes, people simply don't have time for a bath. When time escapes your labor and delivery nurse, they'll love to have these shower steamers around.
They come in several invigorating and relaxing scents, including tea tree, chamomile, lavender, and citrus. They're made from natural essential oils and are long-lasting, vegan, and paraben-free!
Note: These, along with epsom salt, can also make for really great stress relievers for mamas-to-be as well!
If you really want to wow your labor and delivery nurse team, serve 'em up something sweet. These Godiva assorted chocolates come in a variety of unique and interesting flavors. These include Strawberry Creme Tart Truffle, Vanilla Dulce De Leche Truffle, Tiramisu Truffle, and several others.
Your nurses will be grateful for these high-quality and delicious treats! 
Oh, and hot chocolate mix won't go unappreciated either!
What Is a Good Thank You Gift For a Nurse?
Giving a team of nurses a pack of pens may not sound like much fun, but when nurses are charting and doing paperwork, they really come in handy. These ballpoint pens found on Amazon aren't your standard pen. They come with four ink colors in one so your nurses can choose the ink best suited for the occasion without having to grab another pen. These make great gift basket stuffers or you can choose to gift them on their own! 
Nurse Gifts Labor and Delivery
Any nurse will tell you how dry their hands can get from frequent washings. Lavish your nurses by giving them high-quality lotions like these from Panier des Sens. They come in several varieties that include essential oils and olive oil in the ingredients to offer rich and luxurious moisture to dry, chapped, hard-working hands. 
Funny Labor and Delivery Nurse Gift
There are a ton of these funny badge holders online, and no doubt your labor and delivery nurses will get a kick out of them! Gift this on its own or pair it with a funny labor and delivery nurse tee to put a smile on the face of caring and compassionate nurses! 
Best Ideas For Labor and Delivery Nurse Gifts
Organic beeswax, coconut oil, and Vitamin E come together to offer up the perfect labor and delivery nurse basket stuffer to give your nursing team. These organic chapsticks from Earth's Daughter come in an assortment of flavors including Cherry Bing, Strawberry Breeze, Citrus Blast, and Eucalyptus Mint. Buy all in one flavor or try the multipack so your nurses can pick and choose. 
Daisy Award
Know a nurse that went above and beyond for you? Why not nominate him or her for a Daisy Award?
These awards are designed to recognize kind and compassionate nurses for their hard work and extraordinary talent.
Check out the website for more information about how to get the best nurses recognized for all the work they do.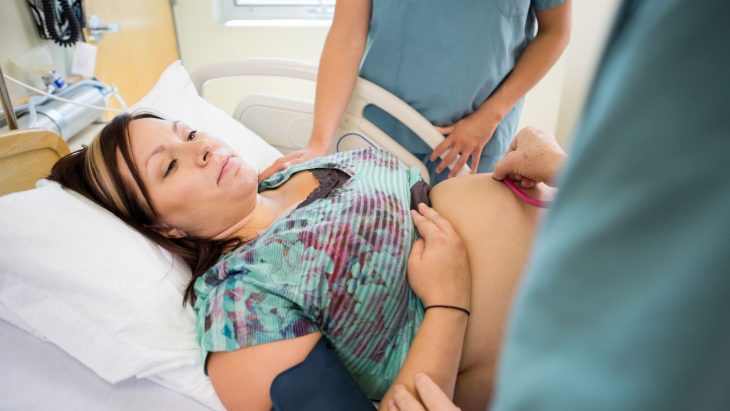 Labor and Delivery Nurse Gifts: No Longer a Mystery!
Although purchasing gifts for labor and delivery nurses isn't required or expected, the truth is that it can be a wonderful gesture to show them how much you care. Opt to gift the team with a large basket stocked full of goodies like lip care, bath goods, lotions, and snacks, or go all out and buy your nurses pizza for the night. It's completely up to you how you show your appreciation. We hope our suggestions have helped! 
FAQs
Is it OK to give a nurse a gift?
Of course it is okay to give your nurse a gift! You will, however, need to be careful of the kinds of gifts you choose. Many hospitals don't allow nurses to receive monetary gifts, tips, or external compensation of any sort. Bear this in mind when buying for hospital staff.
Are you supposed to get your OBGYN a gift?
You absolutely can! But as with anything else, this is not mandatory. Some people opt to send a photo announcement and thank you card. Others may go all out with gifts for each member of the staff that touched their heart. The most important thing is that you give what you wish to give, and don't feel as though you are under compulsion to do something you don't want to (or can't) do. 
How do you thank a doctor for delivery?
There are many ways you can thank your doctor for delivery. You can give a hand-written letter, send gifts, or even make a phone call (or in-person visit) to express your gratitude. The opportunities are endless! 
Who on the labor and delivery staff do you buy a gift for? 
You may buy a gift for any nurses that assist in your birth along with your OBGYN if you wish. But again, none of this is mandatory. 
Maria Wilcox
Former instructor with an M.A. in Education turned grateful stay-at-home mama to one, I look to share helpful insights related to babies, toddlers, kids, and families for the benefit of real people just like you.