By Maria Wilcox •  Updated: 08/18/22 •  10 min read
Hey Mamas and Papas! This site is reader-supported and we earn commissions if you purchase products from retailers after clicking on a link from our site.
Planning a winter toddler birthday party is no easy feat, but with a little planning, you can pull it off with no sweat. Though the cold weather can be a drag, winter birthday party ideas for 2-year-olds are plentiful. In this post, you'll discover the steps you need to take to plan a fun and safe winter birthday party for your wee little one. So, how do you go about doing that? Let us to lead the way! 
How Do People Celebrate 2nd Birthday?
Ah, turning two. It usually comes with a mixture of joy and anxiety. But don't worry. Not every toddler's twos will be terrible!
To celebrate your toddler's second birthday, be ready with a plan far in advance.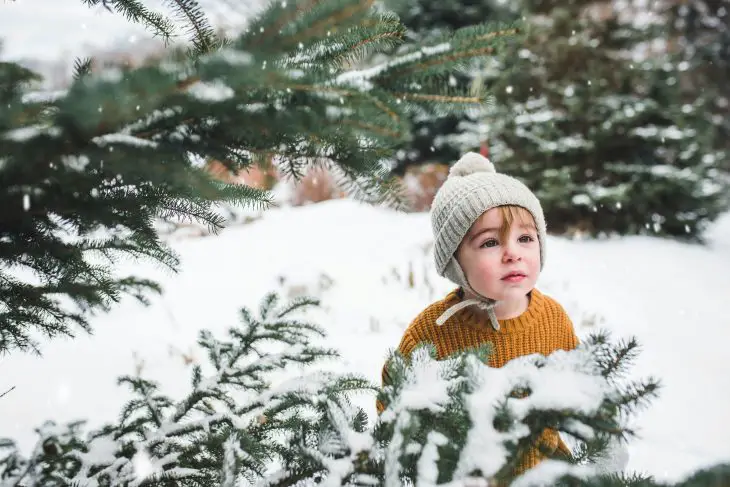 How Do You Organise a 2 Year Old Birthday Party?
Take the following into consideration before planning your two-year-old's winter birthday party jamboree:
Know Your Budget
First things first, and that's setting a budget. Know how much you want to spend so you aren't tempted to go overboard. Two-year-olds aren't very hard to please, anyway. You might as well save a little cash by sticking to the script!
Know Your Guests
It is important that if you are going to have other little ones in attendance that you plan accordingly. Toddlers age two or below typically need naps, and it is important that you aren't having the party mid-day or too late in the day. Moreover, you'll need to plan games and activities that cater to even the youngest tots to make things enjoyable for everyone. Need ideas? Stick around. We've got a ton of the perfect birthday activities for tiny two-year-olds!
Safety First
Remember that two-year-olds are still quite curious and often put things in their mouths. They can also easily choke on small items. Because of this, it is important that you carefully consider the games you are planning and any party favors you hand out. Also, if you plan to host a party in someone's home, you'll need to make sure that the house is baby-proof before having the tots over. 
Pick a Theme
If you're worried about picking a Pinterest-worthy theme for your two-year-old's birthday party, don't be. Of course, there are a ton of awesome ideas out there, but sometimes, it's the simple things that matter most to your toddler. If you know your two-year-old has a special place in their heart for a particular cartoon character, pick a theme centered around that.
If not, dress up the party with a themed slogan such as:
"Two Fast",
"Two Sweet"
"Tea Party For Two",
"Two Wild"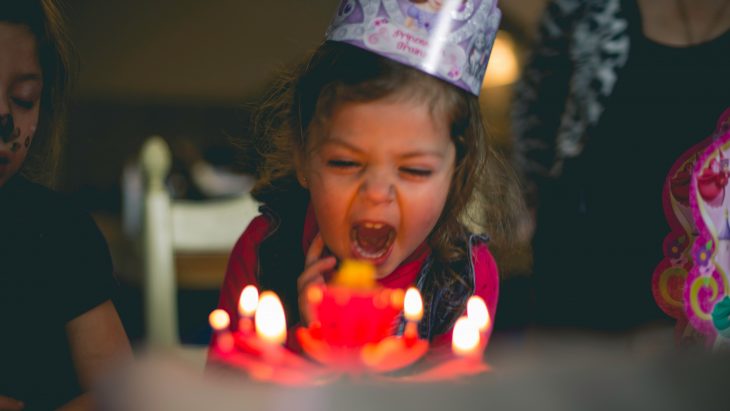 Use Caution With Food
What's a party without food, right? Just be careful not to serve items to youngsters that may pose choking hazards. Large grapes, popcorn, and other chokable food items are not a good idea. Instead, try cute finger foods like broccoli, zucchini, or corn. Just be sure you're informed on how to prepare these so that they're safe and easy to chew. You should also be sure to check with parents for allergies before planning your party menu. 
Pay Attention to the Weather
Of course, you won't need to be shut up in the house all day if you don't want to be, but winter weather does play a critical factor in what party activities you plan for young partygoers. Keep cold-weather outdoor activities short and sweet if you do go outside, otherwise, you might risk little fingers getting frost-bitten in the cold. If this sounds concerning, stay cool. There are plenty of activities you can do to keep tots entertained inside, as well!
What Should I Do For My Toddler's 2nd Birthday?
Now that we've gotten the technical stuff out of the way, it's time to hone in on what winter activities you can actually do with your two-year-old to provide a safe and fun birthday environment for everyone involved! Check 'em out!
Winter Toddler Birthday Activities
Bubbles: Indoor bubbles are a blast, but frozen bubbles are even better! Bundle the kiddos up and give them each a small bottle of bubbles for (supervised) frozen fun. Not cold enough for the bubbles to freeze? You can still blow "regular" bubbles outside or you can have a bubble party indoors. Either way, your tots are likely to have a blast!
Snow Exploration: If it happens to be snowing on your little one's birthday, why not make the most of the occasion? Take the opportunity to allow young party guests to explore the snow with shovels and scoops. You can even encourage parents to bring along sleds to pull their kiddos around in. The toddlers can even join in on the fun by pulling their random toys in their sleds.
Snowscapes: Another winter party idea related to snow is to create easy snowscapes using white paint, blue construction paper, and cotton swabs. Simply give each toddler a few cotton swabs along with a little bit of non-toxic paint in a shallow dish. Show the children how to dip their swabs in the paint and onto the blue paper to create "snow". Allow parents to supervise their little artists as they work on making their snowscapes come to life. 
Cookie Decorating: Cookie decorating isn't only for Christmas! If you've got a baby that was born in the winter, now is the perfect time to break out all of the cookie-making equipment. Get creative by purchasing winter-themed cookie cutters. Provide blue and white frosting, glitter sprinkles – the whole nine yards!
Hire A Character: Feeling stressed about having to manage all the fun on your own? If your budget allows for it, you may consider hiring your child's favorite character. Hiring a character can be pricey, but nothing beats the look of sheer amazement when your toddler realizes that Spiderman just walked through the door. Priceless. 
Hire a Balloon Artist: While you're in the hiring spirit, you may consider looking into hiring a balloon artist. Balloon artists not only bring jaw-dropping entertainment to toddlers but can also be entertaining for adults. Plus, having a balloon artist means that every child gets to go home with his or her own balloon animal; and what could be better than that?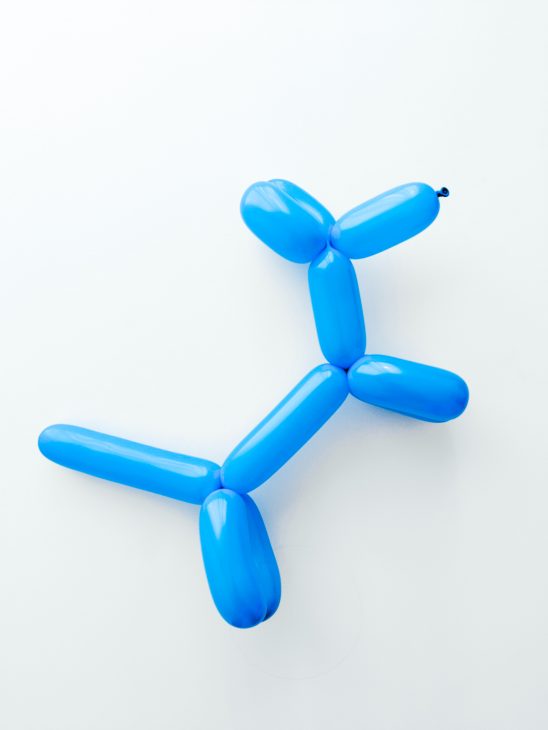 Face Painting: Do you know anyone who has a knack for painting? Well, even if you don't it isn't insanely hard to impress a two-year-old. Grab some face paint and a few thin brushes and have one or two adults go to town making kids into their favorite animals. If that sounds like too much, you could always stick to a couple of shapes–hearts and stars for example–and plant them on the cheeks of each of your little ones. 
Book-Themed Party: Does your toddler love a specific book? The Very Hungry Caterpillar, Cat and the Hat, Goodnight Moon, and others are among many toddler book favorites. Try creating a theme around a party specifically related to those books. You may be surprised at how much your child will appreciate this; and how quickly other children recognize familiar book characters, too! 
Dance Party: Songs are fun for kids of any age! Have upbeat music playing the entire time in the background, or crank up the beat when it comes time to open up the tiny tot dance floor. Laugh and film as your toddlers cut a rug and shake their groove thing. This is very likely to be the highlight of the entire party–you've been warned!
Ball Pit Fun: Many ball pits can be found online and they are often aimed at kiddos right around this age. Toddlers are little and energetic, and as such, a ball pit might be the perfect addition to your indoor winter party for a two-year-old. Just be sure to purchase enough balls for whatever ball pit you select; many ball pits sell the balls separately. 
Watch a (Short) Movie: While we wouldn't recommend that you use a movie as the crux of your child's birthday party, it can help to wind things down a bit at the very end. When toddlers are cranky and it's almost time to go, pop on a short video while you and other parents scurry to pick up messes and pack bags to go. Stick with films that are short and sweet–even your toddler's favorite show (Daniel Tiger, right?) is likely to more than suffice.
Winter Birthday Party Ideas For 2 Year Olds: Fun Awaits!
As you can see, there are countless ideas that can be implemented at a toddler's second birthday in the winter. Just be sure that whatever you choose to do is safe, well-supervised, and meaningful to the birthday tot. We hope this post serves to make your two-year-old's special day memorable. Happy birthday little one!
Winter Birthday Party Ideas For 2 Year Olds FAQs
What should I do for a birthday in December?
Birthdays in December can be done at home or can be done at a specific location. If you aren't into hosting a party at your own house, don't be afraid to take your two-year-old to an indoor play gym or kid-friendly restaurant to commemorate the big day.
How should you dress for a winter birthday?
Be sure to dress in layers. If indoor activities are planned and the heat is cranked up inside, things might get hot and stuffy. On the flip side, if party activities are to take place outside, you'll want to dress your toddler warmly. Therefore, layered outfits are likely to be your best friend!
Should I have a party for my 2 year old?
You can, but don't feel like you have to. Sometimes a cake and a few gifts are all that is needed. Your tot is still quite young and birthdays may not be as meaningful to them just yet.
Maria Wilcox
Former instructor with an M.A. in Education turned grateful stay-at-home mama to one, I look to share helpful insights related to babies, toddlers, kids, and families for the benefit of real people just like you.