By Maria Wilcox •  Updated: 10/03/22 •  10 min read
Hey Mamas and Papas! This site is reader-supported and we earn commissions if you purchase products from retailers after clicking on a link from our site.
If you've ever been out shopping for your child and thought, "What is 3T size?" this post is for you. Size 3T is a common clothing size in the United States for children. It is sometimes synonymous with a size 3 for children, but not always. To learn more about 3T size, be sure to continue reading. We're breaking down the basics about this common kid's clothes measurement right now!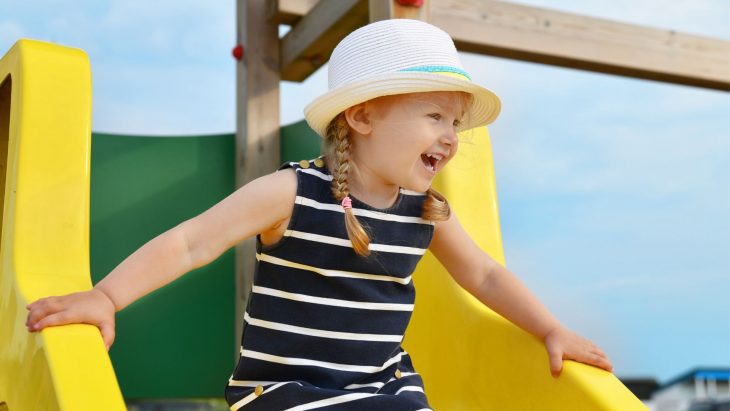 What Size is 3T?
Size 3T is a children's size in clothing in the United States aimed at toddlers around age 3. The size varies in terms of measurements based on brand.
You'll usually see this as the only listed sizing option for 3-year-olds, but not always. Sometimes, you'll notice other sizes, such as 3Y, as well.
3T Size Meaning
When looking at size 3T, you may wonder what the "3" and "T" represent. The 3 is indicative of the age the clothing garment is designed for. The "T" indicates that the clothing is for toddlers. 
Typically, clothing that is designed for toddlers will be designed a bit differently than regular clothing would. For example, there may be an adjustable waist strap included for toddler pants. You may also notice that shirts marked for toddlers have shorter sleeves and may be wider around the torso. Sometimes, length measurements are much different too. 
It is these characteristics that define a size 3T. So, if you see this size in your local retail store or online, know that the size is designed specifically with tots in mind!
3T Size in Inches
In terms of measurement, you'll find a mixed bag when it comes to 3T sizing. Let's look at a couple of popular brands to get an understanding of common measurements for 3T sizing. 
Old Navy
3T 36-39 inches (height)
33-36 lbs (weight)
Children's Place
3T 35 – 38 inches (height)
32 – 35 lbs (weight)
As you can see, companies treat sizing for 3T differently in terms of inches and pounds. Thus, it is important to know your child's height and weight prior to making a purchase.
Know that when compared to size 3Y (or size 100), these measurements may be the same or different. Let's look more into the differences between size 3 and 3T now.
Is 3T Same as Size 3?
Yes, 3T CAN be the same as size 3, but this isn't always the case.
When you are shopping for your child's clothes, it is imperative that you view the sizing chart. Believe it or not, there are a few popular companies that treat sizes 3, 3Y, and 3T the exact same. There are also companies that measure the two differently. 
Note: While it is true that many brands will treat sizes 3Y and 3T the same, it is also true that many companies don't offer a size 3. If they do, it may or may not be advertised as for "boys" or "girls" because it is still considered toddler wear. Thus, if you go to the Boy's or Girl's department, don't always expect to see size 3 available. Instead, you may find size 3, 3Y, or 3T in the toddler or baby section.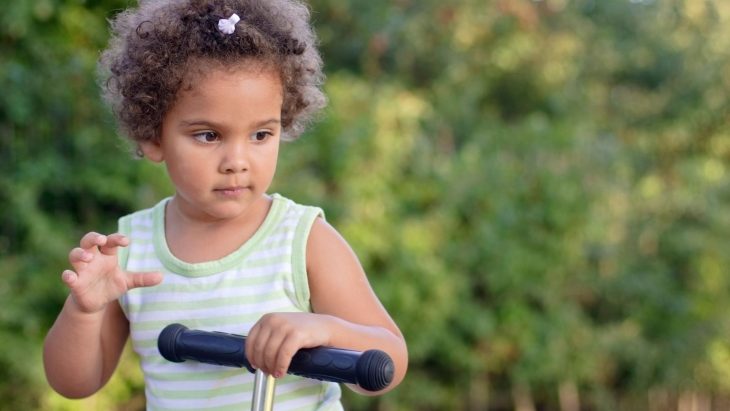 What Age Is a 3T Size?
Remember that 3T sizing is meant for 3-year-old toddlers. Thus, you can expect a child aged 2 or 3 to fit 3T sizing. Know that children vary in measurements so what fits one 3-year-old may not fit another. 
What Size Is 3T in Months?
That's a great question! Size 3T is often similar to size 36 months. Know that these two sizes will likely have different measurements, and will be shaped differently too. Because 36 months should fit a toddler at 36 months, it may not be as long as a garment designed to fit a 3-year-old. 
Clothing designed for babies (i.e. 36 months) will typically have much more room in the seat of the pants for diapers and may be designed for a chubbier, stockier build. Still, it is smart to check measurements for sizes 36 months and 3T to know for sure the differences.
What Size Is 3T For Toddlers
Toddler sizes for 3T can differ across brands as we've already seen. But they can sometimes differ across genders as well. There may be times when you'll find that there is a difference between measurements for boys and girls of the same size. 
This is likely because, on average, girls tend to be smaller than boys. Take this into account when shopping for children's clothes. 
3T Size Girl and Boy
When looking at the sizing charts for major companies like Children's Place and Old Navy, you'll notice that there is no option to choose between a "girl" 3T and a "boy" 3T. This is because the two clothing measurements are the same. Still, there are some companies that may treat the differences in gender differently in terms of measurement. 
As always, check the size chart or pop into the store to try clothes on your little one if you aren't sure. 
What Size Is 3T Equivalent to?
Size 3T is equivalent to different sizes depending on where you are in the world. Let's take a peek at those differences in sizes now. 
So, what size is 3T in European? A 3T size conversion in Europe can be listed as size 100 (or 98-104) and size 3-4 in the UK.
If you're wondering what size is 3T in China, the answer is that it is usually a size 110. 
All of these measurements will vary greatly based on brand and region, so please, be sure to check sizing guides before making your final purchase. 
3T Size Age
Recall that a 3T is designed to fit a three-year-old, but that doesn't mean it is the only age that a 3T will fit. Indeed, there could be 4-year-olds wearing 3T or there could be one-year-olds wearing them (mine did)! It really depends on the height and weight of your child. This is why knowing your child's measurements (or at least trying garments on in-store) is so important. 
Will a 3T Fit a 2 year Old?
Yes, it is very possible that a 3T will fit your two-year-old. In fact, many moms and dads have attested that their 1 or 2-year-old children have almost outgrown 3T clothing. So, what gives? 
Remember that children come in all different shapes and sizes. Plus, many moms and dads like buying clothing that leave a little room for kiddos to grow. When this is the case, it isn't uncommon to see parents buying 4T. Some may even purchase a size 5T for children aged 3 or younger!
This is why trying on clothes can be so helpful. It can give you an idea of the current fit and how much room there is for when your child grows bigger. 
Does a 2 Year Old Wear 2T or 3T?
A two-year-old may wear a size 2T, but a 3T may give them more room to grow. When buying for children, you'll notice that they grow out of clothing quicker than you may have hoped. When I buy for my daughter I try to make sure her clothing fits but is a tad roomy for as the season goes on.
If you're anything like me, you want the clothes to fit well, but also want them to last. For this reason, a two-year-old may fit a size 2T but may benefit from a size 3T as well.
Also, don't forget that some children are very tall! This means that even a two-year-old may comfortably wear a size 3T, maybe even without room to grow. This, too, is normal. The recommendation is that you simply buy whatever size best fits your kiddo.
3T Size Shoes
Like clothing sizes, shoe sizes will vary greatly when it comes to three-year-olds. If your baby or toddler is wearing a size 3T, I'd recommend looking into a size 5T or 6T shoe first. If these don't fit, size 7T might be the next best option. 
What Size Shoe Does a 3T Wear
A size 3T may wear a size 5T in shoes but it depends. 
When selecting a shoe size for your little one, be sure to select the "toddler" version of that shoe size. Like clothing sizes, shoe sizes can be confusing. There are shoes marked for wide feet, toddler feet, and big kid feet. So, it's important to select the right pair. 
Like with clothing, it really is best to measure your kiddo's foot. If you aren't willing to do that, the next best option is to go to the store and try shoes on your child. Either way, shoe sizing often comes with experimentation. 
Size 3T: Meant For Age 3 But Varies!
As previously mentioned, clothing marked as 3T can vary in measurement. The size also may or may not fit your 3-year-old. To know for sure, it's best that you try clothing on in-store or at least take your child's measurement to compare to sizing charts online. 
You may be surprised to know that for many 3-year-olds, a size 3T may be too small. Thus, it is important to take your child's measurements and compare them before wasting your time making purchases. 
Returns can be a time-wasting headache, so do your best to avoid them when you can! 
Until next time! 
FAQs
What size is 3T in Shein?
A size 3Y or size 100 should be the equivalent of a 3T at Shein. 
How old is 3T size?
A 3T is designed for children aged 3.
3T size in months?
Size 3T can be equivalent to 36 months, but do your research by checking sizing charts to know for sure. 
Maria Wilcox
Former instructor with an M.A. in Education turned grateful stay-at-home mama to one, I look to share helpful insights related to babies, toddlers, kids, and families for the benefit of real people just like you.