By Maria Wilcox •  Updated: 09/29/22 •  11 min read
Hey Mamas and Papas! This site is reader-supported and we earn commissions if you purchase products from retailers after clicking on a link from our site.
Wondering about the differences between 5T vs 5? Guess no more! In this post, we'll be breaking down the main differences between these two sizes and comparing them across two major brands. This will give you an idea of what you can expect in terms of measurements when selecting your child's clothes. So, if you're ready, let's dive into the differences between 5T vs 5.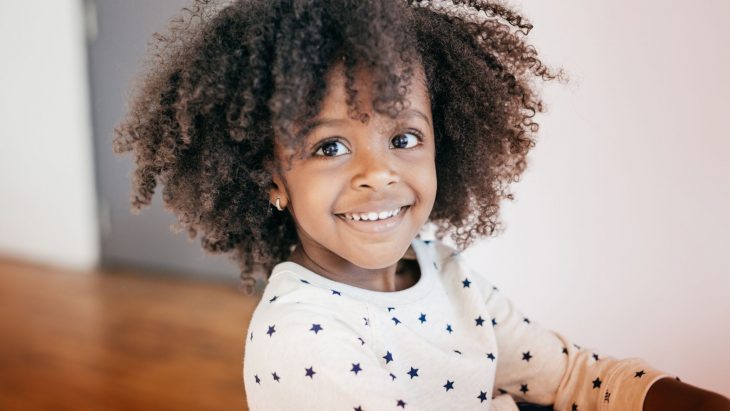 What Is Size 5T Equivalent to?
Size 5T can be likened to a size 4-5 in the UK, size 5 in Australia, and size 104-110cm in Europe. In America, size 5T is designed to fit a child whose measurements render about 41-44" in height and 39-45 lbs in weight.
However, these measurements vary drastically depending on the brand. 
While most brand measurements will fit somewhere within the previously provided guidelines, you'll notice that if you do a deep dive between brands, you'll find these measurements can also differ dramatically. This can make it frustrating and confusing to buy garments for your little one. 
Because of this, when shopping online, it is vital that you check the sizing chart in order to select the correct size for your child. This is true even if you've found that a size 5T has fit your child in the past. By viewing the sizing chart and comparing that to your child's measurements, you are most likely to get the most accurate fit. 
So, how do sizing chart measurements work, anyway?
Well, in most cases, sizing charts for children's clothes will come with a variety of measurements. These generally include the height and weight of the child at the bare minimum.
However, sizing charts can encompass other stats as well, including chest, waist, and inseam measurements. These can be helpful when you set out to buy specific articles of clothing. It can also help when you need to compare the measurements of your child to the measurement of a specific part of their body. 
Because sizing charts offer such variation in measurements it is important that you know your child's measurements upfront. By measuring your child and keeping those measurements in a place you can access them, you make the shopping process easier.
Of course, another way to know whether or not a 5T is likely to fit your child is by stopping into the store. Rather than shopping online, going in-store makes it possible to try garments on your child to ensure a proper fit.
Just be aware, though, that although a certain garment may fit your child in a size 5T, it doesn't mean that every garment will be the perfect fit coming from this size. This is true even within the same brand! Thus, if you aren't wanting to try on every article of clothing in-store, you'll want to be sure to hang on to the receipt until you are able to try on everything.
What Age Does a 5T Fit?
When it comes to American children's clothes sizing, each number is supposed to be representative of the age of the child.
Thus, a 5T is meant to fit a child that is age 5. But there's a little more to it than that!
When out shopping, you'll notice that children's clothes in the US come in both sizes 5 and 5T. So, if the 5 is representative of age 5, then what is the difference between 5 and 5T? Size 5 is for a "normal" five-year-old while 5T stands for 5 "toddler". Thus, the two sizes aren't technically the same and serve different purposes depending on your child's needs.
If this sounds confusing, don't worry. In the following sections, we'll dive even further into the differences between these two sizes.
Note: Although sizes 5 and 5T are designed to fit children around the age of 5 that doesn't mean that this size will fit all children this age. This is why it can be tricky to buy clothing for your baby before he or she is born. You never know what size they'll be when they're born!
Children vary so much in height and weight at certain ages. Thus, it is not plausible to assume that every five-year-old will be wearing this size. It is important to know the measurements of the child, or at least, whether or not the child is on par with the average height and weight of a 5-year-old in the US before making a blind purchase. Even then, remember that clothing sizes vary between brands, so a 5T may fit a child in one instance and be much too small in another instance. 
Is 5t the Same as 5?
Remember that 5T isn't really the same as size 5. Still, there are some instances when the sizes will be the same.
Let's take a few specific brand size charts into account before we further discuss the differences between 5T and 5 sizings. As we list the measurements for each size, take note of the differences between the two. Also, pay close attention to differences even within the same brand as we will discuss more about these variations later! 
GAP Kids Size Chart
Size 5T 42-45" (Height), 40-46lbs (Weight)
Boys: Size 5 39-45" (Height), 33-48lbs (Weight)
Children's Place Size Chart
Size 5T 41-44"(Height), 39-45lbs (Weight)
Size 5 41-44" (Height), 39-45 lbs (Weight)
Comparison Within Brands
As you can see, when comparing two popular brands, Children's Place and GAP Kids/GAP Toddler, there are major variations between the two sizes. Let's take a look at the similarities and differences within brands first before comparing the two to one another. 
Starting with GAP, you can see that size 5T runs the same in height for both toddlers and children. The difference lies–only slightly–in weight measurement. According to the chart, the weight measurements for 5T are less than they are for size 5. Thus, you can expect size 5 clothes from GAP to be slightly roomier than those made for toddlers.
When it comes to Children's Place measurements, you may notice that sizes 5T and 5 are the exact same! This is the case for a few other brands as well. This is why it is so important that you check brand sizing charts before making your purchases. There may or may not be benefits to choosing 5T over size 5 or vice versa. 
Comparison Across Brands
No matter how you slice it, GAP Kids/Toddler runs a bit roomier than Children's Place in both height and weight measurements. Thus, you may need to size up when buying from Children's Place or size down when buying from GAP, depending on the needs of your child.
And if you're anything like me, you'll usually opt to size up as having a little room to grow is always a good thing when you're raising children!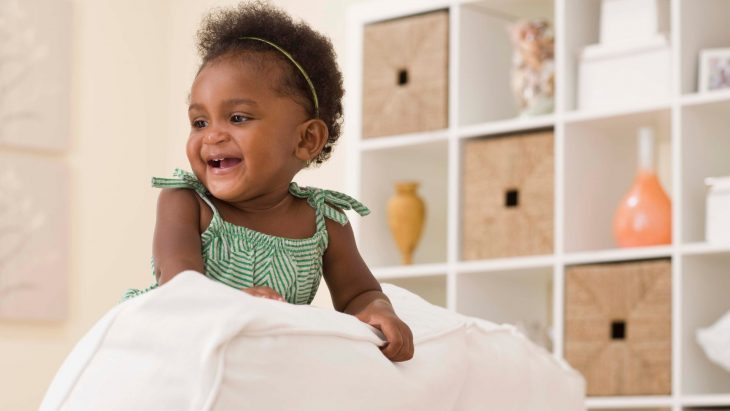 Difference Between 5t and 5
As you can see from our above comparison of GAP and Children's Place clothing sizing, there may or may not be a difference between size 5T and 5. Having said that, in most cases, you will find a difference in the sizing between the two, albeit the differences may be slight.
Generally speaking, you'll usually notice clothing marketed as 5T to be cut a little differently than size 5 clothing. In most cases, size 5 clothing is likely to be longer, have more room in the waist, and may even be more snug. This is usually because older children tend to be bigger in terms of height, but they can also be leaner and taller than younger children.
Thus, a size 5 may seem bigger in some ways but also more snug in others–especially when purchasing shirts.
On the flip side, clothing marked as for toddlers, or 5T, may have more room around the seat of the pants. This is often to add room for a diaper. They may also come with adjustable straps around the waist and may offer more room when it comes to shirts. This is because toddler-sized children tend to be a bit chubbier than your average tall and lanky kiddo.
Thus, 5T and size 5 sizing may fit differently on your little one or may fit the exact same depending on measurements. It's really up to you to determine which of the two sizes will work best for your child.
It's also very important that you compare the sizing of your child to the size of each brand to make the right selection every time. This is especially true when buying your child's clothing online!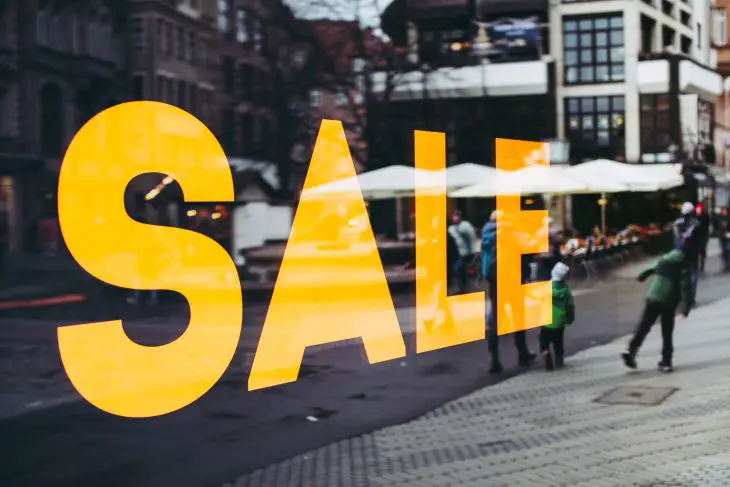 What Is the Difference Between 5T and 5 Girls?
So, is there a difference between size 5T and 5 in girls versus boys?
There can be but not always. As always, to know for sure, it's best to check the sizing chart.
Returning to GAP and Children's Place, let's compare the previous sizes we've given for boys to sizing specifically for girls.
GAP Kids Size Chart
Size 5T 42-45" (Height), 40-46lbs (Weight)
*Not Gender Specific
Boys: Size 5 39-45" (Height), 33-48lbs (Weight)
Girls: Size 5 39-45" (Height), 33-44lbs (Weight)
Children's Place Size Chart
Size 5T 41-44"(Height), 39-45lbs (Weight)
*Not Gender Specific
Boys: Size 5 41-44" (Height), 39-45 lbs (Weight)
Girls: Size 5 41-44" (Height), 39-45 lbs (Weight)
As you can see, GAP clothing runs smaller in girl sizes when it comes to weight. This is likely because girls on average tend to develop differently than boys. Nevertheless, the height remains the same for both genders, topping out at 45 inches for each.
For Children's Place, on the other hand, the sizing chart is clear that both boys, girls, and toddler size 5 all render the same measurements. Thus, there is actually no difference in 5T and 5 for girls or boys when buying from Children's Place. 
Note: One notable difference you may still find even when measurements seem the same is adjustable waistbands. These types of waistbands are often found on toddler pants. If this is something that you're interested in, you may wish to try a 5T to take advantage of this attribute.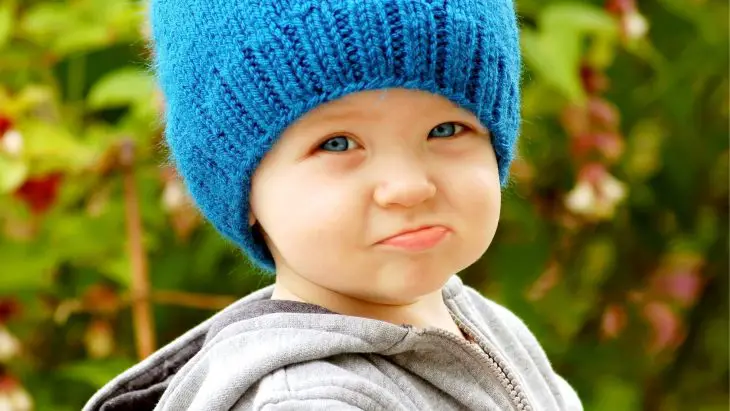 Is 5t the Same as 5/6?
It can be. Whether or not 5T is the same as 5/6 will depend on the brand and their sizing charts.
In general, however, these two sizes will most likely be different. Size 5T will most likely be smaller while a 5 /6 may be a bit larger.
To know for sure, try the clothes on your child in-store or use the website's sizing chart in comparison with your child's measurements.
5T vs 5 – May Not Be So Different After All!
Depending on the brand of clothing you pick, you may or may not notice much of a difference between 5T vs 5 sizings. In fact, some brands indicate that there is little to no difference between the two.
If you are uncertain, always check the sizing chart on the clothing company's website or pop into the store to try garments on your child. Remember that sizing can also differ between girl and boy sizes, so be sure to account for this too when shopping. 
We hope this helps! Until next time! 
FAQs
What size comes after 5T?
That depends. You'll generally choose a size 6 after 5T, but if there is an actual difference in sizing when it comes to 5 and 5T, you may opt to go with a 5. It will really depend on your child's measurements and where you buy the clothing from.
What size is 5T in youth?
A size 5T stands for 5 "toddler". In essence, this type of clothing may be slightly smaller than a typical "5", although this isn't always the case.
How to measure a toddler for clothes?
To measure a toddler for clothes, be sure to measure their height and take their weight into consideration. You may also consider measuring their chest and inseam. For specific instructions, see the embedded video within the above post. 
How to measure a child for clothes?
Measuring a child for clothes will involve a tape measure and a few specific techniques. Know that you'll probably need your child's height and weight measurements at the very least to ensure the best fit.
Size 5t vs 5 shoes?
Shoes marked as 5T will be different than shoes marked as size 5 Kid/Youth. If your child is a toddler be sure to buy shoes that are marked with a "T" after the number. Otherwise, the shoes will end up much too big.
Maria Wilcox
Former instructor with an M.A. in Education turned grateful stay-at-home mama to one, I look to share helpful insights related to babies, toddlers, kids, and families for the benefit of real people just like you.