By Lynn •  Updated: 03/29/22 •  13 min read
Hey Mamas and Papas! This site is reader-supported and we earn commissions if you purchase products from retailers after clicking on a link from our site.
Interested in making a baby time capsule? We've got great baby time capsule ideas headed your way! Time capsules are great ways to preserve items, dates, and events that occurred around the time of your baby's birth to be rediscovered by your child once they are older. Things that seem to be of little to no relevance now can be highly interesting to your baby once he or she becomes an adult.
Interested in knowing more about how to piece a baby time capsule together? Let's get started!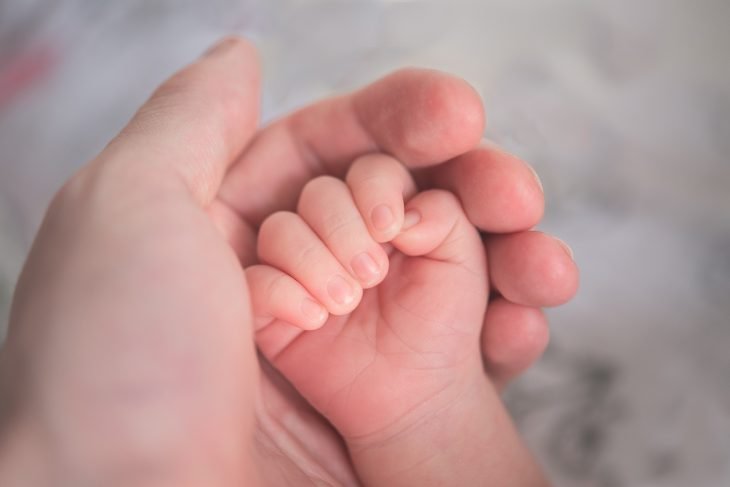 How Do You Make a Time Capsule?
Making a time capsule is relatively easy. However, it will require a bit of planning before getting started. You'll want to make a list of all of the things that you want to present your little one with in the future, from toys to newspaper clippings and even their hospital wristband from the day they were born. 
Once you've compiled a list of what you want to put in your time capsule, you'll want to select a box to put everything in–more on that later–and choose a date you'll want your child to open it. After that, all that is left to do is to pick a place to store it until opening day! In this way, building a time capsule can be fun, cheap, and very easy. 
What Are Some Things to Put in a Time Capsule?
There are many items to consider placing in a time capsule. These include:
Baby Clothing
Newspaper Clipping or News Reports From the Day Your Child Was Born
Photos of the Baby and Family
A Message From Friends and Family Members
Toys
Baby's Favorite Book
Pictures of Mom's Baby Bump Progression
Grocery Store Receipts
Old Pacifier Or Other Keepsakes
Lock of Hair From First Haircut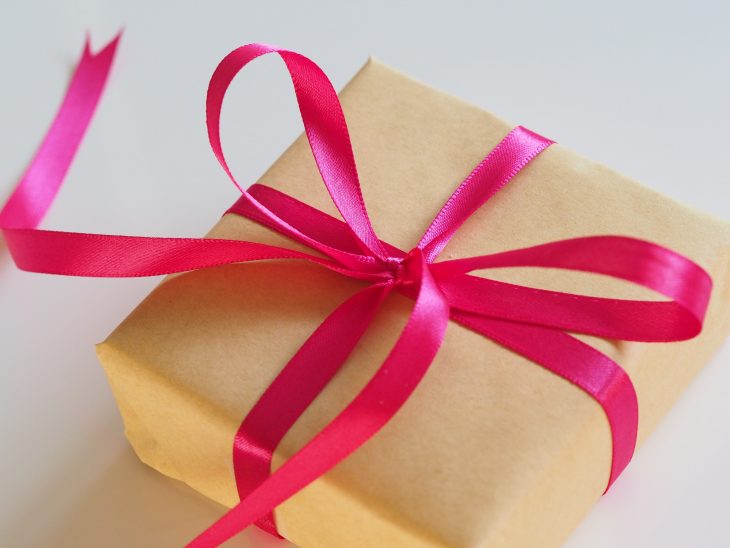 Baby Time Capsule Ideas
What Do You Put Inside a Time Capsule For Your Baby?
As mentioned in the previous segment, there are tons of items you can choose to place in a time capsule for your baby. As you may have noticed, not all of the items will appear to have significance now, but in the future they will. Small items such as grocery receipts and newspaper clippings will likely garner plenty of laughs and amazement 10-20 years from now. Thus, it is worth it to pack your time capsule with anything that serves as a marker for the decade in which your baby was born along with his or her favorite items like toys, books, clothing, and more. 
Baby Time Capsule Letter
Letters and audio recordings provide a heartfelt touch to any baby time capsule. By recording or writing messages from yourself, family members, or other important people in your child's life, your child gets to hear inspiring words of love, hope, and encouragement once they are older. 
If you opt to write a letter, be sure to encase the letter in plastic before storing it in a durable storage container or box along with the rest of the baby capsule items. Because paper can easily deteriorate, you'll want to ensure that it is well protected from water and natural elements to keep it readable and preserved for as long as possible.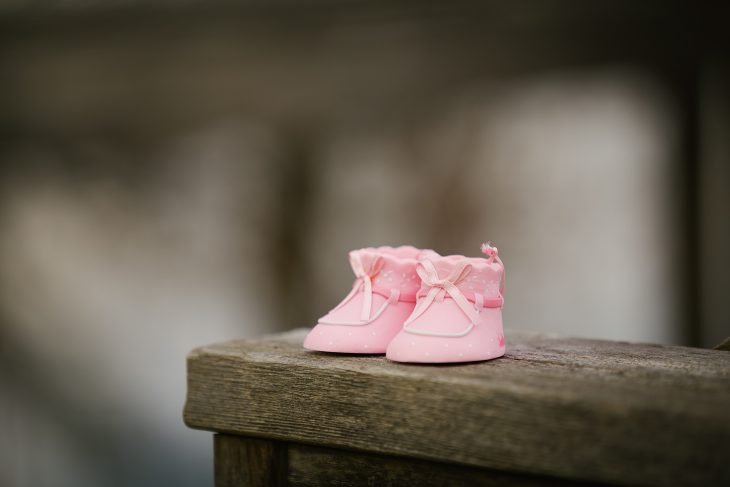 Time Capsule For Baby Shower
What Can You Put Inside a Baby Shower Time Capsule?
Making a time capsule for a baby shower is a marvelous, fun, and easy task to accomplish. Ideas for items to put inside a baby shower time capsule include: 
A Baby Shower Announcement
Messages (or Drawings) From the Baby's Siblings
Pictures of the Ultrasound
A Report of the Day's Weather
Photos of the Baby Shower Itself
Photos of the House or Apartment That Baby Was Brought Home to 
First Birthday Time Capsule Ideas
What Can You Put Inside a 1st Birthday Time Capsule?
Your baby's first birthday is another great time to turn one year old birthday gift ideas into a baby time capsule. For this one, you'll be able to include a few things that you weren't able to include in the baby shower capsule. The items you pick this time might include a photo of the baby, baby's footprint, baby's first stuffie, and so forth. 
Check out the following ideas of items you may wish to consider putting in a time capsule sealed on baby's first birthday: 
The Day's News 
Baby's First Stuffed Animal
A Lock of Baby's Hair
The Topper or Candle From the Birthday Cake
The Best-Selling Book of Your Baby's First Birthday Year
The Guestbook
Your Baby's First Blanket
The Story Behind Your Child's Name
Baby Footprint
Photos of the Baby and/or His or Her Birthday Party
Capsule Gift Ideas
Time Capsule Kits
There are a variety of time capsule gift kits that are available. Significant Milestones has a baby time capsule kit that includes a baby's first haircut keepsake, baby's first tooth box, and other goodies. However, the time capsule is quite small and may not work if you wish to store larger items for your baby. 
The Mindware Unbored Time Capsule Box For Kids is meant for children who are a bit older that can stuff their own box to be opened at a later date. The downside is that the kit comes with a cardboard box, meaning that this particular time capsule cannot be buried. 
Letter Writing Sets
Adorable message cards are perfect if you're wondering what happens at a baby shower as it relates to the future. Simply have guests fill out their best wishes, advice, memories, predictions on these cards, and allow your 18-year-old to read it on their birthday! 
Baby Book
A baby book can be an excellent way to store memories for the future and to share them in a way that is stylish and organized. The added bonus is that your adult child can hold on to the baby book forever, and even pass it on to their own children in the future. 
Photo Album or Scrapbooking Set
If you'd rather make your own photo book or scrapbook from scratch then purchasing a blank baby book may be your best bet. Fill it up with lovely memories, and don't forget the fun stickers! 
Storybook to Read to Baby
We don't have a recommendation for this one because only YOU know what book your baby loves! Once your baby finally loses interest in the book he or she can't get enough of, stash it in his or her baby capsule. Not willing to wait that long? Buy a second copy and stick it in. Your little one will likely love to have a fresh copy of his or her baby book once they are adults.
BONUS: How Do You Make a Family Time Capsule?
What Are Some Things to Put in a Family Time Capsule?
Much like a baby time capsule, a family time capsule can be made to store memories of the decade in which you made it, but this time, it's for the entire family! Feel free to place anything in your time capsule as it relates to your family as a whole, or even to place items into your family capsule that represent each individual member of the family. The ideas are endless! 
Consider the following items to put in a family time capsule:
Family Favorite Songs
Photos
Greeting Cards
Ticket Stubs
Newspaper Clippings
Favorite Recipes
Something Interesting That Happened That Year
Art or School Work
Favorite Toys or Objects
After You Put Together a Time Capsule…
What Is the Best Material For a Time Capsule?
When storing your cherished memories in a time capsule, you'll want to remember that it isn't only about the container that you store your items in, but also, the items themselves. 
If you choose to store newspaper clippings and CDs in your time capsule, be aware that both tend to erode rather quickly. Newspaper is acidic, and as such, may react to humidity and fluctuating moisture levels underground. 
In addition, CDs are only made to last 20-50 years (though sometimes more). So keep this in mind when burying these types of materials. Do your best to wrap paper and other delicate items in plastic before placing them in a container to further preserve your cherished possessions. 
What Type of Container Is Best to Use to Bury Your Memories in?
Any storage container that is made with aluminum, stainless steel or polypropylene are good options for storing underground. You may also consider purchasing a storage box that has locks in case it is unearthed before it is actually time to open it. Remember also to further protect items by placing them in a ziplock bag or wrapping them in plastic before placing them in an aluminum, stainless steel, or polypropylene container. 
How Long Does a Time Capsule Last?
When burying a time capsule, you may expect the capsule to last about 50 years or longer assuming that you buried it using the right storage. Capsules that aren't buried can last even longer depending on where you place them–but more on that later! 
Although some time capsules can last 50 years or longer, that doesn't mean you have to let yours sit that long. It will be up to you to decide when the capsule should be opened and by whom.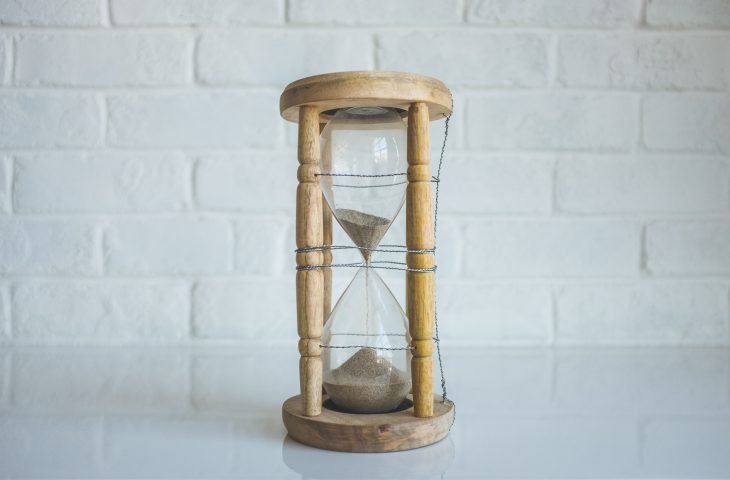 Can You Bury a Cardboard Time Capsule?
Though heavy-duty cardboard may last up to 5 years underground, the fact of the matter is that your average cardboard will decompose rather quickly. In fact, cardboard can decompose as soon as three months to a year in some cases. Because of this, using cardboard to store your cherished items isn't advised, especially if the capsule is to be buried. 
Tips For Creating an Undisturbed Time Capsule
Add silica gel packets to time capsules that will be underground for longer periods of time to keep items dry and damage-free. 
Wrap individual items in plastic before placing them in your final container for burying.
If burying the capsule away from home, choose a spot that won't likely be subject to construction or renovations in the near future.
Be sure to write when the capsule should be opened on the front or top of the capsule.
Inform many people of the capsule and its whereabouts, especially if the capsule may outlast you (i.e. isn't to be opened until after you are long gone)
Where Do You Put a Time Capsule?
There are many places where a time capsule can be placed.
Most commonly, a time capsule is buried, however, this isn't your only option. People who wish to have their time capsules opened in 5-10 years can easily store capsules in a safe place in the house, such as a small closet, attic, or basement. 
Capsules can also be hidden above ground in a secret place, as long as the capsule is marked with a specific date for opening. 
How Deep Should a Time Capsule Be Buried?
A time capsule ought to be buried no more than 1-6 inches in the ground. This will make retrieval quick and easy. 
How Long Should a Time Capsule Be Buried? When Should I Open My Baby's Time Capsule?
You can choose to have your little one open his or her time capsule whenever you wish. Although many parents like to have this done on their child's 18th birthday. Still, a time capsule can be enjoyed by your child at any age. It is worth mentioning that you may start your child's time capsule at any age, as well. 
Baby Time Capsules Are Great Ways to Cherish Memories
A baby time capsule is a great way to cherish memories and to surprise your adult child with fun facts and information about themselves and the world around them from when they were little. So, go ahead and get started. You'll love what you and your not-so-little one will unearth in the years to come! 
Lynn
Lynn is a freelance writer, a wife, and a mother of two beautiful kids. Lynn started Infant Empire with the aim of making parenting easier for fellow mums and dads. She believes the parenting tips provided here will be of great help to all parents.