By Lynn •  Updated: 09/13/23 •  11 min read
Hey Mamas and Papas! This site is reader-supported and we earn commissions if you purchase products from retailers after clicking on a link from our site.
Looking for one-year-old birthday gift ideas? We've got you covered! From activity cubes to building blocks, we've got plenty of suggestions for all of the best one-year-old birthday gifts, as well as a few tips on how to plan (and survive) your one-year-old's birthday party. 
So, without further ado – Let's get started!
What Do You Get a 1 Year Old For Their Birthday?
What Should You Be Mindful Of?
When choosing a gift for a one-year-old, there are a few things you'll want to keep in mind.
One-year-olds aren't hard to please, so don't be surprised if what you painstakingly pick out gets replaced by the cardboard box it came in. We recommend you keep it simple when picking out toys for kiddos this young.
In addition, you'll always want to watch for toys that have potential choking hazards. One-year-old babies still explore with their mouths so you'll never want to purchase toys containing objects that are small enough to block your child's airways if eaten.
Generally, the toys you buy should be 1 ¼ inches in diameter and 2 ¼ inches in length to be considered safe. Therefore it is best to stick to chunkier toys and activities as these sizes are also ideal for a toddler's grip. 
Tips For Choosing a Present for a 1 Year Old
Similar to what happens at a baby shower, you'll want to stick to a few tips of the trade to make this easy on yourself and everyone else. Tips for choosing a 1-year-old gift include:
Keep It Simple
Keep It Safe
Keep It Age-Appropriate
Keep It Fun!
What to Get a One Year Old
Remember that while it is in your best interest to purchase toys, games, activities, and books that your child will love now, don't be afraid to invest in items that they'll grow into. Examples of items like this might include a new play kitchen set, high-quality sensory tools (see link below for an awesome wooden Montessori sensory toolset), engaging books, age-appropriate craft supplies, chunky puzzles, and more. 
What Makes a Great Present for a 1 Year Old?
One-year-old children are developing fine motor skills, gross motor skills, and cognitive abilities. Buying toys, activities, and books that cater to these categories really helps.
Remember also that within the next year your child will become heavily engaged in pretend play. It doesn't hurt to buy a few pretend play toys (i.e., baby dolls, action figures, building blocks, fake foods) now– then sit back and watch them grow to love them in only a few short months! 
What Do You Get a 1 Year Old For Her 1st Birthday?
What Kinds of Gifts Should You Get For a 1 Year Old Girl?
At this age, many toys catered towards one-year-olds and young toddlers are truly unisex. Therefore, you can relax and have fun exploring a wide range of toy types without having to define either as for a "boy or girl".
Check below for our recommendations for the best birthday gifts for one-year-old girls. 
Best Birthday Gifts For 1 Year Old Girl
Gift Ideas For 1 Year Old Girl
What Is a Good Birthday Gift For a 1 Year Old Boy?
Best Birthday Present For 1 Year Old Boy
Tips For Planning a 1 Year Old's Party
Ready to start planning your one-year-old's party? We're excited for you! Check out a few of our party planning tips to ensure your baby's first birthday runs smoothly.
Consider Your Guests: When planning a party, one of the first tasks you'll want to tackle is calculating how many guests you think will be there. The number of guests that attend the party will affect nearly all decisions made. This includes the venue, the type of food provided, how many party favors to buy (if you are offering favors), and much more. Get this out of the way early. And be sure to have guests RSVP so you'll have a good idea of how many guests will actually show.
Have a Start and End Time: When sending out your invitations (by the way, you can make really cute invitations online) be sure to set a start and end time; otherwise you may find guests that linger longer than you'd like. 
Plan Around Naps: Your toddler is likely still getting 1-2 naps a day at 12 months old. Instead of skipping much-needed sleep, plan around your child's naptime. 
Eyeball the Venue: When choosing the venue, consider how many guests you've invited and how many children will be there. You won't want to book a quiet and sophisticated location if there will be a lot of children in attendance. So be sure to pay close attention to detail. 
Food and Drink: It's up to you whether or not you supply food and drink. But the later in the day it is, the hungrier people become. Consider serving up a little something, even if it is just light refreshments. Or go for the gold with full-on catering. The choice is yours! 
Ice the Cake: Cakes are standard at most birthdays, but they don't have to be at yours! Feel free to have a cake smash or a watermelon smash if that better suits your fancy! 
Decorate: The easiest thing to do is to pick a theme when decorating. Having a theme makes things surprisingly simple to bring everything together. Not a theme type of person? No problem. You could also simply pick a color scheme. Match many hues of that same color to a neutral color, such as white or off-white, and call it a day. Don't forget the balloons! 
Get into the Game: Having a few games planned for your baby's birthday party will make things fun and interesting. Just be sure that your baby gets a chance to get in on the action, too! 
Gussy Up Your Little One: If there's ever a time to get your baby dressed to the nines, this is it! Take the opportunity to get your little one all gussied up for his or her first birthday. Be sure to snap photos BEFORE the party begins! 
Make the Party Baby-Friendly: Okay, so your one-year-old technically isn't a baby anymore. But seriously, be sure to include plenty of fun activities for your little one to enjoy too – even if they won't remember it.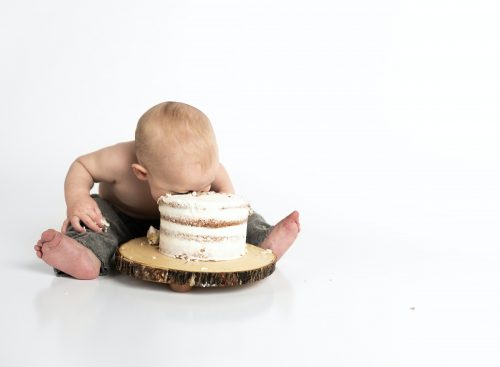 Tips For Surviving a 1 Year Old's Party
Plan Way in Advance: Poor planning and procrastinating may seem easier, but it'll honestly just cause you more stress. Plan in advance whenever possible. 
Take Pictures Early: As previously stated, you'll need to take pictures of your little one before the party begins. Doing it during or afterward means your baby won't be as *ahem*…clean as they were before the festivities began. 
Put Safety First: Remember that as your little one roams the party and has fun, he or she may get into things you wish they wouldn't. As always, keep all choking, strangulation, and otherwise hazardous objects out of the way. 
Enlist Help: Always enlist the help of friends, family, or your second-half when necessary. Don't feel the need to do everything alone.
Have a Photo-Sharing Party: Once the fun is done, host an online photo sharing party where you and your friends and family can post pictures you've all snapped at the big event! 
Watch Your Budget: Be sure to set a budget early and stick to it. Without a budget in place, it'll be easy to impulse buy now and regret it later. 
Be Unique: Keep the party true to you and your family by making the shindig as simple or as fancy as you want. 
Keep It Short and Sweet: Remember that your little one is still young. They may get overstimulated by all of the partying going on around them. Keep the party a couple of hours at most. Then get your baby's environment back to normal for his or her sake. 
Request the Gifts You REALLY Want: Are you a Montessori family? Or simply a family that wants specific items for your child, such as books? If so, don't be afraid to make this clear on your invitations. It's better to make the request than to receive things for your baby you really don't want or need. You can also make a gift registry to further prevent receiving items that you don't desire for your child. 
Relax and Have Fun: Remember, your baby only turns one once! Try not to stress too much!
Product prices and availability are accurate as of the date/time indicated and are subject to change. Any price and availability information displayed on [relevant Amazon Site(s), as applicable] at the time of purchase will apply to the purchase of this product.
Prices pulled from the Amazon Product Advertising API on:
One Year Old Birthdays Are So Much Fun!
Surviving a first birthday is only half the battle…you've also got to plan, organize and buy gifts! But as daunting as it may seem, first birthdays don't have to be stressful. We hope this guide has given you enough ideas to help you feel prepared. Take this time to love on your kiddo and relish the memories. Before you know it you'll have a talker on your hands. You may even start dealing with the dreaded 3 year old sleep regression… yep, it exists!
Happy birthday, Little One!
Lynn
Lynn is a freelance writer, a wife, and a mother of two beautiful kids. Lynn started Infant Empire with the aim of making parenting easier for fellow mums and dads. She believes the parenting tips provided here will be of great help to all parents.