By Lynn •  Updated: 07/11/23 •  12 min read
Hey Mamas and Papas! This site is reader-supported and we earn commissions if you purchase products from retailers after clicking on a link from our site.
Were you invited to a baby party but have no idea what to expect at a baby shower? Relax. Baby showers are fun and carefree events, but you'll want to be sure to follow a few guidelines to make sure that you're as prepared as possible before attending this joyful event. Join us as we delve into some of the nitty-gritty details about what to expect, what to avoid, and what to bring to a baby shower!
What Is the Point of a Baby Shower?
If you've ever wondered, "what is the point of a baby shower?" you aren't alone.
The modern-day "baby shower" was birthed in the United States and remains an important part of American culture. Still, there are many countries and cultures that have never heard of the term and are not familiar with what a baby shower entails.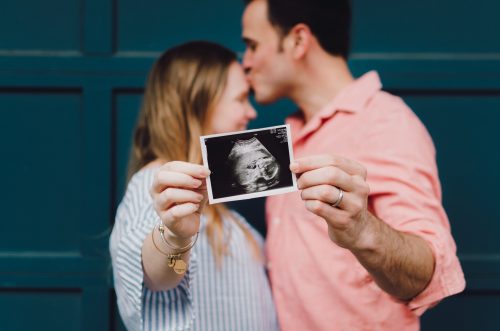 Why Do People Host Baby Showers?
Generally speaking, people host baby showers as an expression of joy at the coming of a brand new baby. It can be likened to a birthday party but comes before the birth of the baby. The focus then becomes on mom and dad, and the offering of gifts to the parents in preparation for their child being born.
Without a baby shower, parents would likely not receive as many gifts, although people of other cultures and traditions often still give gifts even without a baby shower. 
Still, in American culture, a baby shower is the epitome of gift-giving, so many parents prepare gift registries and wishlists ahead of time in anticipation of the event. 
Note: Baby showers are almost always thrown by someone else and not the future parents. It is usually a sister, aunt, or friend or takes on the responsibility for planning and executing a baby shower.
What Is the Importance of Having a Baby Shower?
The importance of having a baby shower is major in American culture, but that isn't to say that everyone has them. If the parents-to-be would rather have a small get-together, they can do that instead and refer to the event as a baby "sprinkle" rather than a baby shower. 
Having said that, some parents opt not to have baby showers at all. It really just depends on the parents and their culture, preferences, and traditions.
If you are a parent-to-be and are wondering if you are comfortable with the idea of a baby shower, know that the choice is completely up to you. You shouldn't feel the need to be a part of a big celebration if you don't feel up for it. And don't worry–people will still likely bring you items you'll need for the baby even without an actual party to celebrate.
What Is the Importance of Attending a Baby Shower?
If you've been invited to a baby shower then we would recommend you go. Unless, of course, you have a viable reason not to.
Typically, you want to treat a baby shower with the same etiquette you would a birthday party.
In other words, if you were invited to the celebration, it may offend the host if you don't show up. 
On the other hand, if you have a viable reason, such as an emergency or prior engagement that you can't miss, then we'd recommend that you simply contact the host and inform them of the reasons you can't attend. 
You may also consider purchasing a card and a gift and having those sent to the parents-to-be to remind them that you care.
As a special note, if you have dealt with infertility, have suffered the loss of a child, or have other private reasons for not wanting to attend the baby shower, those are also very legitimate reasons to forgo a baby shower celebration. 
Again, you may want to send a gift for the parents; but whether or not you disclose exactly why you can't attend –especially if the reason is private or sensitive – is up to you.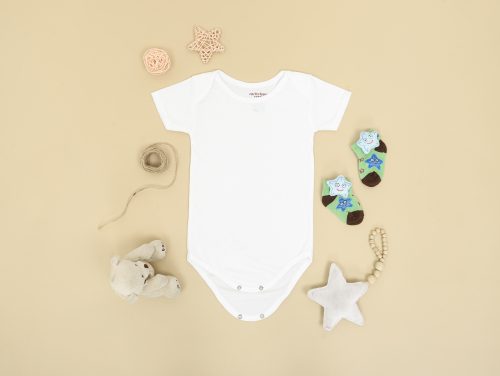 What Happens at a Baby Shower?
Are Baby Showers a Thing?
Yes, baby showers are very much a thing, especially in America and the United Kingdom.
Even cultures that don't exclusively call their baby celebrations a "baby shower" have their own version of welcoming a new baby in an exciting way.
What Happens at a Baby Shower Party?
If you plan to attend a baby shower soon, it will help to know what to expect.
Traditionally, a baby shower would focus on the mom-to-be and would have mostly female attendants. 
In modern times, however, the focus is often on both parents and can have guests that are both male and female. 
As such, you can expect a variety of other guests to be there, and all of them will likely be connected to the parents in some fashion. You can also expect to meet a lot of family, friends, and maybe even co-workers of the parents-to-be. 
You can also expect there to be light refreshments, gift-giving, and pregnancy-themed games. 
Bear in mind that many baby showers vary from culture-to-culture and some traditions may vary.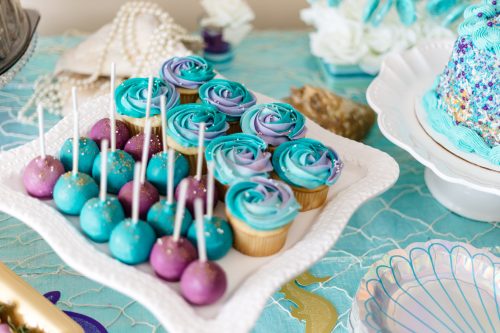 What Gifts Do You Take to a Baby Shower?
What kind of gifts should you bring to a baby shower?
The types of gifts you choose to bring to a baby shower can be whatever you think will work to serve either the parents or the baby. Typically, most gifts are given for the baby — such as best baby monitor with multiple cameras— but mommy and daddy gifts, like top 7 best maternity leggings not see through for work, are welcome also .
Remember, many parents-to-be have a gift registry at a store of their choosing. A gift registry is a list of items that the parents have hand-picked that you can bring as a gift to the baby shower. As you or others buy gifts off of the list, those items will show up as being already purchased so that the recipients don't receive duplicates. 
If there is no gift registry or you wish to pick a unique item that is not on the parent's wish list, you can try any of the below options instead. 
What Do You Buy For a Baby Shower: Books
Books are a great idea for baby showers because you can never have enough of them. If you expect the new baby to enjoy it right away, consider purchasing board books rather than regular picture books.
What Gift to Buy For a Baby Shower: Mattress Covers
Many don't think about mattress covers for covering crib mattresses, but the truth is that a good mattress cover can make a huge difference in how well a baby sleeps. 
These coverings make a soft and fluffy surface for the baby to sleep on; just be sure to skip buying blankets for the crib. The baby won't be able to sleep with them until he or she is at least one year old.
What Gift to Take to a Baby Shower: Diaper Cake
Diapers are a great gift to bring to a baby shower; you can never have too much of them! Rather than presenting them in their original box, try making the diapers into a "cake" for an extra special presentation for the mom and dad-to-be!
What Do You Take to a Baby Shower: Baby-Proofing Goodies
Running out of ideas? Baby-proofing gadgets are another great and very practical gift for mom and dad. Throw corner cushions, cabinet locks, knob covers, and more in a nicely decorated basket. You'll have a gift the parents are sure to love!
When Do You Have a Baby Shower?
When is the best season to have a baby shower?
Because every season has something special about it, you can practically have a baby shower anytime, anywhere. 
If the weather is particularly unbearable, consider hosting the baby shower at a nice restaurant. Maybe at a banquet hall, or someone's home. Just be sure to plan the baby shower about 4-6 weeks before the baby's due date. Doing this makes sure that you aren't having the shower too early – or too late!
Baby Shower Planning Tips
Are you planning to host a baby shower? Great! The following are a few baby shower tips to get you headed in the right direction when planning a baby shower that both mom and dad will love! 
Budget: The first thing you'll want to do is set a budget. Know how much you want to spend and which people, if any, are contributing to the party. This will affect many decisions made concerning the baby shower, so make sure to plan your budget first. 
Date: Pick a date that is best for mom and dad, but also, for their closest friends and family members. 
Guest List: Devise a guest list making sure to keep the mother and father's preferences in mind. You won't want anyone at the baby shower that the parents don't want there. Moreover, consider asking guests to R.S.V.P. ahead of time so that you'll know how many guests plan to attend. 
Location: You can host a baby shower anywhere, from a restaurant to a park, or even at someone's home. No matter where you do it, make sure it can accommodate the number of people you plan to ask to attend. 
Theme: The theme is another aspect of the baby shower you'll want to nail down ahead of time. Knowing the theme will influence the decorations, tableware, and possibly even the venue. 
Invitations: Once you've got a theme and guest list devised, go ahead and create your invitations. This can be done digitally online, or it can be done professionally. You can opt to send e-invitations or make them personal by sending paper invitations. Either is appropriate and has its benefits; the choice is yours! 
Food and Drink: Cakes are often a staple at baby showers. But you may also choose to have the party catered if you wish. Whether you plan to do light refreshments or a four-course meal, just be sure not to forget this important detail of party planning.
Tableware: These details are easy to miss. But planning for napkins, tablecloths, silverware, plates, and more are all important elements to throwing a baby shower. 
Decorations: Your decorations should match your theme if you've chosen one. If not, stick to a color palette and throw some matching florals in there as accents. You may even wish to provide the mother-to-be with a corsage! 
Games: Many games can be played at a baby shower, with many of them being both fun and funny!
Party Favors and Thank You Notes: As your guests leave, it is often a nice gesture to leave them with small trinkets or party favors. Be sure to designate someone to keep tabs on who has provided what gifts as mom and dad open them. This way, you can send personalized thank you notes to everyone who gave gifts after the shower. 
Music: Not sure what music to play at a baby shower? Keep it fun, light-hearted, and non-offensive. Or, you can stick to instrumentals like jazz or classical for a slightly more formal vibe. 
Photo Opps: There will be plenty of photos snapped at the baby shower, no doubt! So you may wish to think about having a virtual photo album where everyone can share photos they've taken at the shower!
What Happens at a Baby Shower? Gift Giving and So Much More!
To close, baby showers are fun and memorable events to welcome a brand new baby to the world. If you are invited to a baby shower, or if you plan to host one, be sure to read up on the common traditions surrounding these celebrations so that you are well-prepared.
We hope this article has helped inform you on all there is to know about attending, or hosting, your very first baby shower! 
Lynn
Lynn is a freelance writer, a wife, and a mother of two beautiful kids. Lynn started Infant Empire with the aim of making parenting easier for fellow mums and dads. She believes the parenting tips provided here will be of great help to all parents.