By Maria Wilcox •  Updated: 10/10/22 •  3 min read
Hey Mamas and Papas! This site is reader-supported and we earn commissions if you purchase products from retailers after clicking on a link from our site.
If you love emo and everything about it, then you may be interested in emo boy names for your next baby. If that's the case, then you'll love the selection of rockin' baby boy names we have here. So, let's start it up!
What Are Emo Names?
"Emo" can be defined as a rock music style that is very similar to punk but has its own edge when it comes to musical arrangement. Emo has also morphed to define a subset of people who are fans of and emulate the style and interests associated with emo culture.
For those who are immersed in emo culture, naming their baby boy a name that pays homage to that may be of interest. There are many types of names that can appeal to the rock star in you for your next baby, and we've compiled all of them right here for you!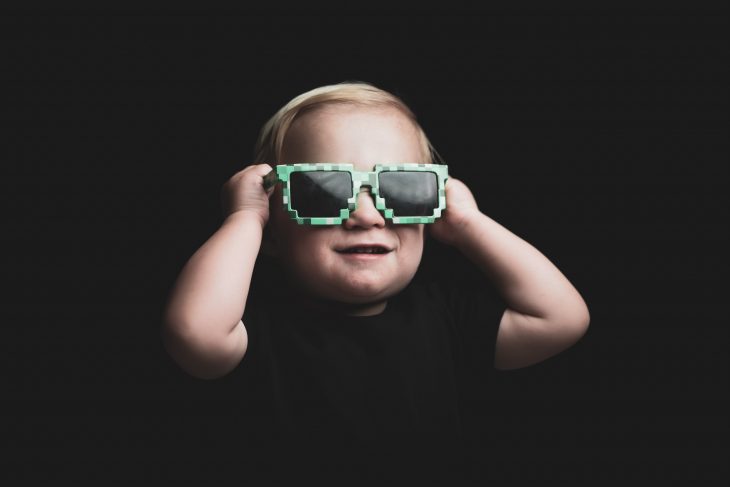 What Is an Edgy Boy Name?
Axel 
Dexter
Knox
Maddox
Jett
Jagger
Lennox
Kingston
Gunner
Zephyr
Wolfe
Donovan 
Nash
Wesley 
Hawk
Tripp/Trip
Aro
What's a Badass Name For a Boy?
Lazarus
Zeplin
Hawk
Gryphon
Draco
Rook
Talon
Grey
Damien
Blade
Alaric
Edgar
Thorn
Cruz
Dorian
Oberon
Blaze
Reign
Griffin
Bram
Hunter
Cool Emo Boy Names
Cute Emo Boy Names
Elvis
Simon
Harrison
Elton
Milo
Bruce
Jennings
Cedric
Chester
Otis
Lanegan
Orbison
Lars
Zander
Axl
Lennon
Bowie
Sebastian
Hetfield
Rivers
Geddy
Miles
Lemmy
Waylon
Darrell
Hendrix
Dylan
Iggy
Thurston
Syd
Cooper
Julian
Wayne
Ace
Buddy
Ringo
Freddie
Jagger
Maynard
Jett
Roy
Mack
Jarvis
Cash
Nikki
Burton
Mick
Bonham
Cliff
Floyd
Fleetwood
Unique Emo Boy Names
Briar
Saber
Elysium
Winter
Phoenix
Raven
Lennon
Blackwell
Grendel
Poe
Rain
Blair
Thorn
Zephyr
Whisper
Blade
Rogue
Jett
Requiem
Storm
Stone
Blaise
Rhapsody
Obsidian
Griffin
Crow
Augustus
Aiden
Abir
Apollo
Rocko
Ace
Sanjay
Joaquin
Knox
Boris
Ajax
Harvey
Brenan
Cassius
Bronco
Slater
Fender
Blaze
Jax
Finn
Kanye
Famous Emo Boy Names
Want to name your little one something that specifically points to your emo roots?
Consider a few of the following names taken directly from the emo/rock 'n roll scene:
Wentz- After Pete Wentz of "Fall Out Boy"
Barker-After Travis Barker, a famous American drummer
Travis – Again, after Travis Baker, a famous American drummer
Hendrix- After Jimi Hendrix, a world-famous American guitarist
Carrabba- After, Chris Carrabba, the lead singer for the band Dashboard Confessional
Havok – Inspired by AFI's Davey Havok
Urie – Brendon Urie of Panic at the Disco's last name
Beckett – The Academy Is's front man
Claudio – Named after Coheed and Cambria's lead singer
Madden – After the brothers from Good Charlotte
Gerard – From one of the most iconic emo boys, MCR's Gerard Way
Kaulitz – A city in Germany, this name is also after the German singer and songwriter with the iconic hair, Bill Kaulitz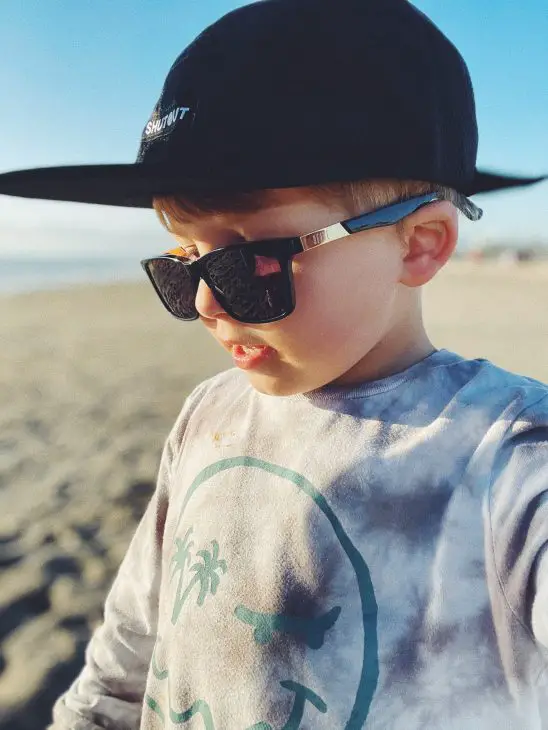 Emo Goth Boy Names
What Are Some Dark Names For a Boy?
Ransley – meaning a raven meadow
Perseus – meaning avenger
Lazarus – meaning God has helped.
Jasper – a precious stone
Lucien – meaning light
Brendan – meaning prince in Irish
Gabriel – from the Biblical archangel
Elwin – meaning an elf, of Old English origin
Phelan – pertaining to a wolf
Riordan – a royal poet
Cadell – means battle
Jairus – meaning God enlightens
Martel – means hammer
Ingram – means raven
Nodin – meaning wind
Waldron – meaning home in the forest
Edgar – after the poet Edgar Allan Poe
Orion – a group of stars in the sky
Malachi – Hebrew name meaning my messenger
Hunter – meaning one who hunts
Gawain – meaning hawk of battle
Corbin – meaning crow
Dante – was an Italian poet, writer, and philosopher
Wolf – a wild forest animal
Emo Boy Names? Check 'em Out!
Now that you're equipped with a few emo boy names stashed in your back pocket, we're sure you'll have no problem creating a unique name for your baby boy that fits your emo style and interests. Additionally, many of these names have a stylishly edgy flair to them, making them just as trendy as they are rock 'n roll.
We hope this has helped! 
Maria Wilcox
Former instructor with an M.A. in Education turned grateful stay-at-home mama to one, I look to share helpful insights related to babies, toddlers, kids, and families for the benefit of real people just like you.