By Lynn •  Updated: 03/24/22 •  8 min read
Hey Mamas and Papas! This site is reader-supported and we earn commissions if you purchase products from retailers after clicking on a link from our site.
If you're a parent, you likely love the versatility that Pack 'n Plays offer. But is there a Pack and Play age limit? Age, height, and weight limits are there to keep children safe, and as such, you can expect almost every baby device to have such standards. So, how long can you use a Pack 'n Play? Stick around as we answer that and more in today's post. 
Pack 'n Play Has No Age Limit
While a Pack 'n Play has no specific age limit, it does have height and weight restrictions. Whenever your baby or toddler hits these height and weight limits is when you will need to find alternatives for baby sleep. 
As always, look closely at the details of the playard you are purchasing, and never assume that every playard is the same. Do not allow your baby or toddler to sleep in or use a playard for playing once he or she has surpassed the height or weight limit as specified by the manufacturer. 
Related Read:
What to Bring When Traveling With a Baby and Toddler
Weight and Age Limit For Pack and Play
A traditional Pack 'n Play usually holds up to 30 lbs. There is no specific "age limit" when using a Pack 'n Play. 
With that said, there are different types of Pack 'n Plays that you'll want to watch for that have different weight limits. Ignoring these weight limits could be highly dangerous for your baby or toddler.
One such Pack 'n Play is the Graco Pack 'n Play Travel Dome Playard.
This Pack 'n Play features a bassinet attached to the top. The bassinet is removable. It is this bassinet that has a lower weight limit than the rest of the Pack 'n Play. In this case, the bassinet can only support a baby up to 15 lbs. 
As you can see, the weight limit for the bassinet versus the weight limit for the bottom of a Pack 'n Play is quite different. You'll need to look closely at the specifications for each type of Pack 'n Play, including other brands that manufacture different kinds of playards, as weight limits will likely vary for each one.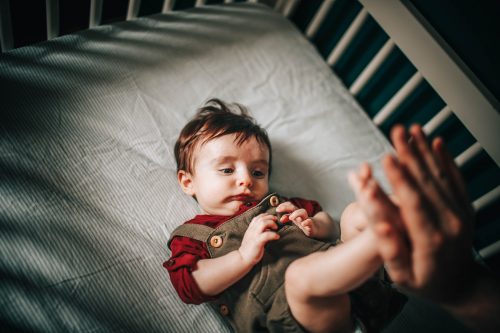 Height and Weight Limit For Pack n Play
The weight limit for a Pack 'n Play is usually 30 pounds. The height limit for a Pack 'n Play is about 35 inches. 
It is for this reason that there is no specified age limit on Pack 'n Plays. Babies and toddlers reach various heights and weights at different times in their lives. At 6 months a baby may weigh more than another, and the same is true for any age. Because of this, it is impossible to specify at what age a child should actually stop using a playard.
If, however, you know for certain that your child is larger than 35 inches, it may be time to give your playard the boot. But check the details on the specific playard you purchased first. Some playards may differ on height and weight requirements. 
What Is the Weight Limit on a Pack and Play?
The weight limit on a Pack and Play is about 30 pounds, but this does vary. Depending on the type and brand of the playard you select, you may notice fluctuations. 
As mentioned before, some playards come with attachments that have their own separate weight limits. These attachments, such as changing tables or bassinets, will have weight limits much lower than the actual playard itself. 
Related Read: Best Activity Mat for Infants Development
You'll need to educate yourself on all weight limits associated with the specific model and brand of playard that you purchased in order to house your baby or toddler safely inside it.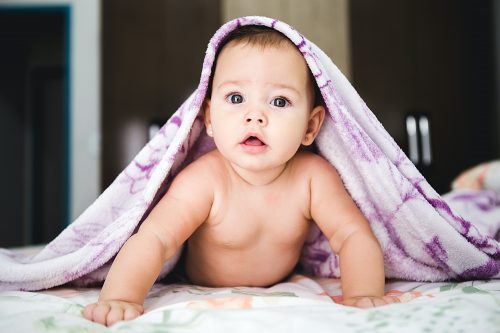 Pack and Play Weight Limit
"Pack and Play" can often be a general term used to describe a playard manufactured by any brand. An actual Pack 'n Play will hold up to 30 pounds, but as we have discussed, this weight limit may vary especially when it comes to attachments that the Pack 'n Play may come with.
A playard from other brands, however, may have the same or different weight specifications. It will be up to you to do the research on the type of playard you buy to ensure that you are only using the playard while your baby or toddler is still light enough. Otherwise, you may risk the playard collapsing from being unable to support your baby or toddler's weight which, in turn, could have devastating consequences for your little one. 
Pack n Play Weight Limit Bottom
If you are specifically concerned about the Pack 'n Play weight limit on the bottom, know that weight specifications for that particular section of a Pack 'n Play tends to be 30 pounds. 
Though it may be tempting to continue to use the pack 'n Play after your child goes beyond 30 pounds, we'd advise against it. You never want your baby or toddler to use something that he or she is too big for. There is a reason there are limits and restrictions placed on baby devices…and that is to keep your children safe!
Remember, some playards differ by brand as to how many pounds the bottom portion of the playard can hold. Do your research upfront to know for sure.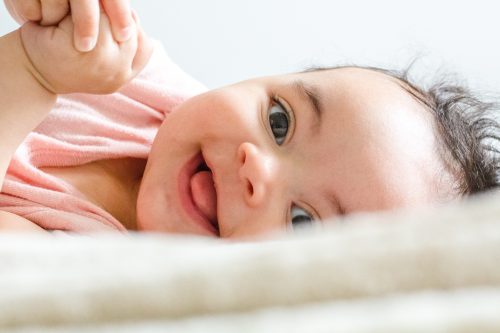 How Long Can Baby Sleep in Pack n Play?
How long a baby can sleep in a Pack 'n Play depends on a few things. 
If you've been putting your baby in a Pack 'n Play at the bottom of the mat or mattress that it comes with, you should be able to use the Pack 'n Play for sleeping until your baby reaches 30 pounds or 35 inches in height. These specifications will flex, however, depending on the type of playard it is and the brand that makes it.
Remember that a baby sleeping in the bassinet portion of a Pack 'n Play will not be able to sleep there long. Most Pack 'n Plays only accommodate sleeping babies that are 15 pounds or under. Thus, a baby that weighs more than this should not be placed in a Pack 'n Play bassinet. 
Can a 1 Year Old Sleep in a Pack n Play?
Yes, a one-year-old may sleep in a Pack 'n Play. Since children this age are still so young, we may recommend you purchase a black-out cover for fewer distractions. We also recommend you put little to no bedding in the Pack 'n Play for safer baby sleep. 
Can a 2 Year Old Sleep in Pack n Play?
A two-year-old may sleep in a Pack 'n Play provided that he or she is less than 30 pounds and smaller than 35 inches in height. 
Remember that boys and girls this age differ wildly when it comes to weight, with some weighing even over 30 pounds as they inch closer to turning three. It is imperative, then, that you pay close attention to your toddler's weight and promptly place them in a toddler bed or crib once he or she outgrows their playard. 
Can a 3 Year Old Sleep in a Pack n Play?
Generally speaking, a three-year-old may be too heavy and too tall for the standard Pack 'n Play. Recall that a Pack 'n Play can only accommodate babies and toddlers that weigh 30 pounds or less, or that are shorter than 35 inches in height.
FAQ
Can Baby Sleep in Pack and Play Without Mattress?
You might be tempted to let your baby fall asleep in yor Pack'n Play. That depends on what you mean by "mattress". 
Each Pack 'n Play comes with a mat or mattress of some sort. Allowing your baby to sleep on the mat that it comes with is perfectly acceptable, although it may not be as comfortable as allowing your baby to sleep on an actual mattress.

If you do opt to get a mattress for your Pack 'n Play, make sure that it is the correct fit. A standard crib-size mattress will not fit a Pack 'n Play.

Moreover, there are risks involved with replacing a Pack 'n Play mat with a soft mattress. If your child is under the age of one, it is recommended that your child sleeps on a surface that is flat and firm.
Never, under any circumstances, should you remove the mat or mattress that your playard came with to allow your baby to sleep on the bottom of an uncovered playard. Doing so is not only extremely hazardous but will be highly uncomfortable for your baby or toddler. 
Lynn
Lynn is a freelance writer, a wife, and a mother of two beautiful kids. Lynn started Infant Empire with the aim of making parenting easier for fellow mums and dads. She believes the parenting tips provided here will be of great help to all parents.