By Maria Wilcox •  Updated: 05/02/22 •  3 min read
Hey Mamas and Papas! This site is reader-supported and we earn commissions if you purchase products from retailers after clicking on a link from our site.
Looking for great videos for toddlers can be hard, but don't worry. We've got some great educational videos that you can find on YouTube that are kid-friendly, safe, and can teach your toddler a thing or two! 
Are Educational Videos Good for Toddlers?
Educational videos can be great for toddlers in moderation. Just like toys for toddlers with speech delays and best montessori toys for 1 year olds can teach your child certain concepts, educational videos and shows can also help boost your child's language and cognitive development when used appropriately.
Remember that the American Academy of Pediatrics recommends little to no T.V. each day, while children over 2 can have around one hour of television each day. Still, there are many videos out there that are great for toddlers, especially when it comes to learning. Just be sure that the videos are appropriate and that your child does not get too much TV each day.
What Videos Do Toddlers Like?
Toddlers do well with videos that teach concepts using songs, bright colors, and kid-friendly characters (like animals). It also helps to show your toddler videos that focus on realistic topics meant for young children.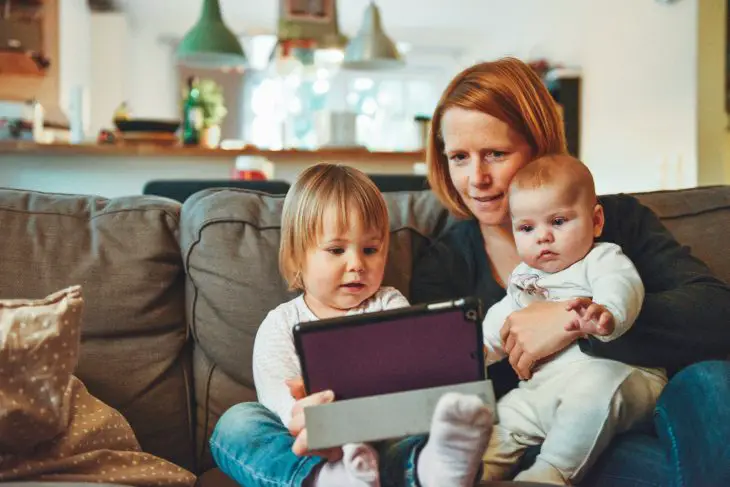 What YouTube Channel Is Good For Toddlers?
The following YouTube channels aren't the only toddler stations available. However, they are our best recommendations for toddlers: 
The Learning Station (this channel is especially good for seasonal videos!)
Jack Hartmann- "Kid's Music Channel"
Best Educational Videos For Toddlers on YouTube
Best Educational Videos For 1 Year Olds
Remember that one-year-olds should have limited time in front of the television screen. If you do choose to allow your one-year-old to watch television shows, try to focus on videos that promote language skills. Try "Kiddopedia", "Super Simple Songs", and "Baby Einstein" to start. 
Best Educational Videos for 2 Year Olds
What Should a 2 Year Old Watch on YouTube?
At age two, your child is likely talking, but they may be struggling to form full sentences (which is normal!) and express their needs. Songs and videos that focus on regulating emotions in difficult situations, as well as shows that emphasize early learning skills, are great for this age. 
Check out channels like "Boey Bear", "Kiddopedia", "Cocomelon", "Super Simple Songs", and PBS Kids' "Daniel Tiger" for the two-year-old age group.
Best Educational Videos for 3 Year Olds
Best YouTube Videos For 3 Year Olds
At age three, your child likely has a better grasp of vocabulary, though their skills will continue to grow. Toddlers this age likely wish to be independent and are capable of doing things on their own. Still, they may have difficulty sharing toys, handling conflict, and regulating emotions.
Check out "Daniel Tiger", "Sesame Street", "The Singing Walrus", and "Super Simple Songs" for this age group. 
Note: For added fun, be sure to explore the Jack Hartmann Kids Music Channel and The Learning Station for fun grooves that'll make you (and your toddler) want to get up and dance!
Best Videos For Toddlers: Take Your Pick!
As you can see there are plenty of educational videos you can entertain your toddler with; just take your pick! We hope this has helped. Happy learning!
Maria Wilcox
Former instructor with an M.A. in Education turned grateful stay-at-home mama to one, I look to share helpful insights related to babies, toddlers, kids, and families for the benefit of real people just like you.