By Lynn •  Updated: 09/06/23 •  6 min read
Hey Mamas and Papas! This site is reader-supported and we earn commissions if you purchase products from retailers after clicking on a link from our site.
When it comes to raising a vegan baby it can be hard to know which vegan baby milk alternatives are safe. Because babies grow and thrive on milk in their early months, it is imperative that vegan parents and families understand their options when it comes to raising a thriving and healthy vegan child. Join us as we take a closer look at what can be provided as vegan baby milk alternatives. 
Can Babies Have Milk Alternatives?
The short answer to this is no, but hear us out. 
"Milk" and "formula" are not the same thing, and should never be used interchangeably. 
Baby formula consists of special nutrients designed to mimic the elements found in human breast milk. These aid in the growth and development of your baby.
Regular milk, however, will never provide your baby with this sort of nourishment, even if the milk is fortified. Thus, it is highly unsafe to give your infant regular milk or milk alternatives that are not marketed as baby formula to any baby under the age of 12 months old.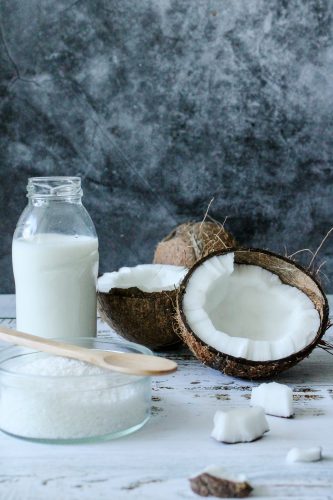 What Milk Alternative Is Best For Babies?
While there is no suitable milk alternative for babies under the age of 12 months outside of breastmilk. You can give vegan children that are over 12 months milk alternatives to replace breast milk or cow's milk. Generally, the best recommendation is to go with soy milk. It most closely resembles the nutrients found in cow's milk.
Vegan families will have to research brands of milk alternatives to figure out which brands are vegan and which are only dairy-free. 
Vegan Baby Milk Alternatives
What Do Vegan Babies Drink Instead of Milk?
Raising a vegan baby may mean that the baby must consume breast milk or traditional non-vegan baby formula before the age of 6 months. This is because prior to the age of 6 months, a baby is unable to consume soy formula milk alternatives because of the effects that these formulas may have on their health.
There are very few vegan formula options on the market marketed as being safe for babies. Still, Bebe Mandorle and Premiriz Formula are two vegan options for baby formula that may be available for purchase online. 
What Do Vegan Babies Drink After Breast Milk?
After breast milk, you may wish to seek out vegan toddler milks specially formulated with nutrients to aid in the growth and development of your toddler such as Alpro Soya Growing Up Drink 1-3+. As the name implies, this drink is only suitable for children 1 year and up. 
Your best option otherwise may be soy milk. However, there are plenty of other milk alternative options that you can choose from for your vegan toddler. See the sections below for more details. 
Vegan children may also choose to enjoy other beverages in addition to milk. Alternatives such as apple juice, orange juice, and of course, water.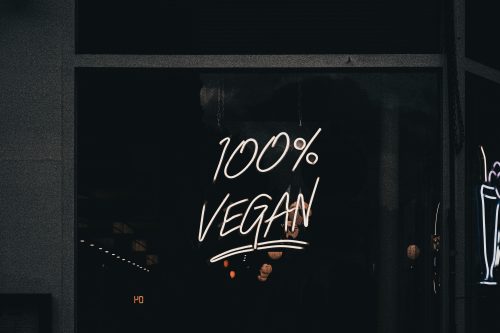 Is It Healthy For a Baby to Be Vegan?
Is It Safe For a Child to Be Vegan?
It can be healthy and safe for a child to be vegan. But you have to be very careful when raising a vegan baby. Babies require special nutrition to help them grow and thrive. Some infant formulas, especially those containing soy, may do more harm than good. 
We recommend speaking with a doctor while making adjustments to your baby's or toddler's diet to ensure they are getting what they need to grow strong and healthy.
Is Baby Formula Vegan?
No, traditional baby formula is not vegan as it is created with cow's milk.
Best Vegan Baby Milk Alternatives
Pea Milk: Pea milk for baby isn't a good idea, but pea milk for toddlers older than 12 months old is an option. Pea milk can be high in protein but lower in calories than other milk alternatives.
Sesame Seed Milk: Sesame seed milk often packs double the calcium of cow's milk which is a major win for vegan kiddos. Just be sure not to give sesame seed milk for babies; stick to formula only.
Rice Milk: Is rice milk safe for toddlers? We wouldn't recommend it. Because rice milk is high in arsenic, you may not be doing your toddler's health favors by offering rice milk on the regular. 
Almond Milk: Almond milk is low in calories and can be fortified with calcium. Don't make this one your go-to as a substitute for cow's milk. It may not be as nourishing as other milk alternative types. 
Coconut Milk: Coconut milk has nourishing healthy fats, but remains low in calories, zinc, and other beneficial nutrients for your little one. Maybe serve this one up on occasion. But like almond milk, we don't recommend making this your daily vegan milk substitute. 
Cashew Nut Milk: Fortified with calcium and Vitamin D, cashew nut milk can be a creamy and tasty choice for young toddlers.
Oat Milk: Oats are naturally healthy and nourishing. So it is no surprise that oat milk contains Vitamin B12, Vitamin D, protein, iodine, and other nutrients that can make your toddler grow healthy and strong. Alpro Oat Milk for toddlers is a good high-quality oat milk pick. 
Soy Milk: If you pick the unsweetened and full-fat variety, you've got a similar nutritional makeup to that of regular cow's milk. Soy milk often comes fortified and contains many essential nutrients that can help your vegan child flourish. So soy milk for toddlers may be a good idea.
Macadamia Nut Milk: High in both calcium and Vitamin E, macadamia nut milk offers nothing in terms of protein. Skip this one as a daily replacement for toddler milk, but feel free to use it on occasion! 
Flax Milk: Rich in fatty acid and fortified proteins, flax milk is a worthy contender in the market of milk alternatives for toddlers. 
Vegan Milk Alternatives Should Be Used With Caution
When raising a vegan baby or toddler it is imperative that you know the nutritional profile of the milks alternatives you are using. Another important thing is whether or not it meets the requirements necessary to cause your baby or toddler to grow healthy and strong. Pair vegan milks with unique toddler and baby meal ideas to make up for nutrients that your vegan child's milk lacks.
As always, speak with your healthcare provider to ensure that your baby or toddler is getting the nutrients he or she needs.
Lynn
Lynn is a freelance writer, a wife, and a mother of two beautiful kids. Lynn started Infant Empire with the aim of making parenting easier for fellow mums and dads. She believes the parenting tips provided here will be of great help to all parents.