By Maria Wilcox •  Updated: 08/23/22 •  9 min read
Hey Mamas and Papas! This site is reader-supported and we earn commissions if you purchase products from retailers after clicking on a link from our site.
So, it's your child's first birthday? Congrats! You probably want to send your young partygoers home with a special gift but are wondering what to put in 1st birthday party bags. Don't worry, we can help! We've got ideas for even your youngest guests and even the adults. So, without further ado, let's get into it!
Do You Have to Do Party Favors at 1st Birthday?
First and foremost, let's get the obvious question out of the way, and that's whether or not you actually have to do party favors at all. No, you don't have to do party favors if you don't want to – especially for this age!  
It is highly doubtful that your baby, and other little ones in attendance, will be judging you based on whether or not you've sent them home with anything. Not only this, but there aren't a ton of safe options goody bags for littles at this age like there are for older kids.
But there are a few! 
In this post, we've searched high and low to gather party favors that you can use to send one-year-old babies home with after the big shebang. You can even send a gift home with the adults – but more on that later!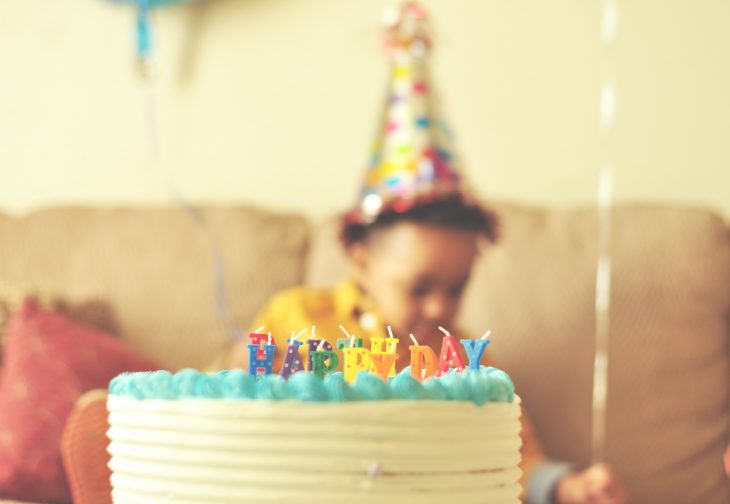 What Goes in a One Year Old Party Bag?
If you plan to put together one-year-old party bags, good on you! Thanks for thinking of the little ones too as they are easy to overlook because of their young age.
The challenge now becomes thinking of not only what gifts to get the birthday tot, but also, what to put in goodie bags that are both safe and exciting for toddlers around the age of 1. Don't panic! We've got the ideas you need to come up with awesome party favors for even the smallest attendees!
What to Put in 1st Birthday Party Bags: Top 5 Ideas
Ready to learn more about what to put in party bags for 1st birthday? Get started with these:
1. Bubbles
You knew these had to make the list, right? Bubbles are a great option for littles because they can entertain them while helping them to refine both fine and gross motor skills. Bubbles help with hand-eye coordination and fine motor dexterity as the children focus on popping bubbles. Moreover, bubbles encourage exercise as little ones scramble to pop each one. The only thing about this 1st birthday party bag filler is that it won't be an independent activity; most parents will have to actually blow the bubbles for their little ones in order for them to enjoy it. But don't distress; we're sure most parents won't mind!
2. Sensory Balls
There are a ton of sensory balls available online that are perfect for holding a one-year-old's attention. Our favorites are the balls that are spiked and flash bright lights. They not only provide toddlers with a sensory experience involving touch, but also, one involving sight as well. Just be sure to get balls that are big enough not to fit in their mouths. Choking hazards are very much still a concern up to age 4.
3. Books
Isn't this just the best idea? Most parents are over the moon to receive children's books for their little ones. Books can be utilized for babies even as young as a year old (or younger). They are a key component in a healthy at-home learning atmosphere that can facilitate learning and education far before children enter school–or even speak! You'll be shocked at how much a child can learn just by engaging with books– therefore, we highly recommend making books an integral part of your bag filler ideas for 1-year-olds.
4. Baby-Friendly Snacks
While you're making your list of awesome goodie bag ideas, why not grab a few baby-friendly snacks to help bulk them up a bit? Great ideas are teething crackers, fruit and veggie pouches (extra points for organic options!), and so much more. Just be sure to avoid snacks that are crunchy and tiny– these chokable food items will be hazardous to children under the age of 4.
5. Teething Rings
Yep, we said it! Parents and toddlers alike will love going home with their very own teething ring. Every toddler is in need of a good teething ring as teething can continue well into the second year of life. Therefore, a teething ring is a cute and practical option to make goodie bags feel truly special.
What to Put in 1st Birthday Party Bags For Adults
Need a few 1st birthday favors ideas for adults? Because, why not, right?
For grown-ups, try seeking out some fun candy bags ideas, or try personalizing a few wine glasses or beer can holders to make things even more fun. You can also stick something appetizing like a birthday cake pop in each bag with a personalized message attached.
No matter what you choose, we're sure the adults will be pleased that you thought of them!
First Birthday Party Bags: Simpler Than You Think!
As you can see, there are several options you have for stuffing goodie bags for one-year-old party favors, but you do need to be careful what you send home with little ones this young. Stick to items like sensory balls, teething rings, books, and snacks, and we can guarantee your partygoers will leave happy–and so will their parents! 
FAQs
What is usually in a goodie bag?
A goodie bag usually contains a mixture of food items and other odds and ends that people of a particular audience, age group, or common interest would like to receive. What you will put in each bag will depend on the people you are giving them to, and the event taking place. Most goodie bags contain roughly the same things, but will often feature a little variation with each.
What should be in birthday goodie bags?
Birthday goodie bags often have a mixture of candy, healthy treats, small toys, and other tidbits. Search out the party favor section of your local market or dollar store, or hit up Amazon to get your hands on party favors sold in bulk that can easily be split amongst eager hands at a birthday party. Just be sure to watch for items that can pose choking hazards to little ones ages 0-3. 
Maria Wilcox
Former instructor with an M.A. in Education turned grateful stay-at-home mama to one, I look to share helpful insights related to babies, toddlers, kids, and families for the benefit of real people just like you.