By Maria Wilcox •  Updated: 08/02/22 •  16 min read
Hey Mamas and Papas! This site is reader-supported and we earn commissions if you purchase products from retailers after clicking on a link from our site.
Planning a baby shower can be a lot of fun. But figuring out places to have a baby shower can get confusing if you've never done it before. When selecting a baby shower venue, you will want to have a plan. Organizing a baby shower will take preparation, and you need to ask yourself some questions. Will there be kids present? Do the parents want a formal affair or a casual one? Do the parents want a big shindig or something small? These questions are only a snapshot of the questions you'll need to answer when planning a baby shower. There are many more things to consider! Join us in today's post as we delve into the places to have a baby shower to help you organize this special event.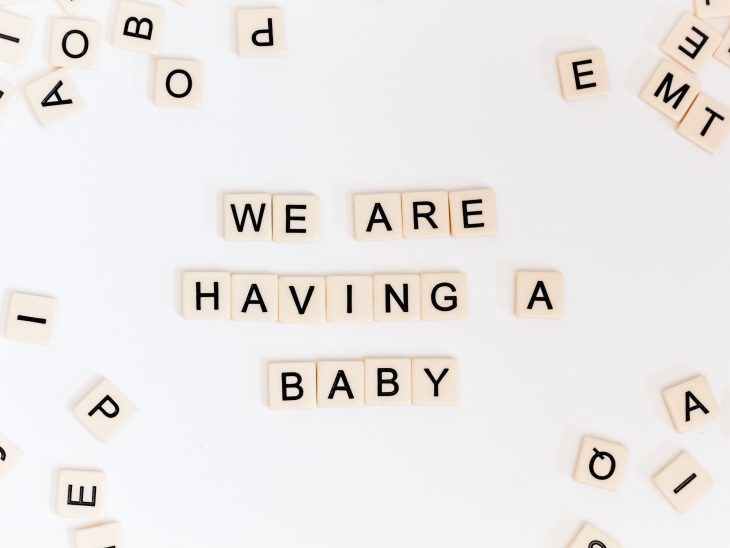 Where Should I Host a Baby Shower?
Where you should host a baby shower will be dependent upon several factors.
If you are the one hosting a baby shower, you will want to take certain things into account. Planning a baby shower that will be uncomfortable for the parents is a no-no. At the same time, your guests should be kept in mind, as well. So, what should be considered when planning this big event?
Consider the following questions when determining, "Where should I host a baby shower?"
Question #1: What Are the Parent's Wishes?
First and foremost, you always want to consult the parents before you begin making plans for a baby shower. Some parents may not like to be the center of attention. Thus, they may prefer to do a smaller baby shower. Other parents may be more laid back and won't want a fancy affair. 
You should definitely respect their wishes. 
It is for these reasons that it is so important to consult the parents first. Doing so can help guide your planning process. Some parents may even prefer to host a "Sip-and See" after the baby has been born. This baby shower option and others will be discussed later on in this post.
Note: Wondering who throws a baby shower? The answer is that it is usually someone other than the mom-to-be or parents. There are times when a parent may decide to throw their own party. If this is the case, then you can, of course, customize your baby shower according to your liking. 
Question #2: What Are the Parents' Personalities?
As previously mentioned, you won't want to throw a shower that will make the parents uncomfortable. A couple that wants a casual baby shower may not like one scheduled at a fancy restaurant. The opposite is also true. A couple that expects a nice venue won't want a baby shower at your local pizzeria. Therefore, be sure to take the parent's personalities into consideration.
Something else that may help is to consider the parent's hobbies. Do the parents really like to dance? Do they love golfing? Are they major foodies? All of these are clues as to what place you should pick for a baby shower. Try to pick a place that will make the parents comfortable, or even excited. But be careful to stay within your budget…More on that later!
Question #3: Who Will Be the Guests?
The people that attend a baby shower should be those closest to the parents. When considering the venue, it is imperative that you know who the guests will be. If dad plans to have his close male buddies and co-workers arrive on the scene, you may wish to pick a relaxed location. Conversely, if the guests indicate that there will be children present, you must pick a venue suitable for children. A park or restaurant where loud children won't be a distraction will be ideal.
But don't worry. We'll have more ideas for this later on in the post!
Question #4: What Is Your Budget?
Last, but certainly not least, you'll want to consider the budget.
Though renting an expensive space may sound like a good idea, the truth is that overspending benefits no one. Consider your budget before you do any planning. Once you know how much you have to spend, it will be much easier to select a venue.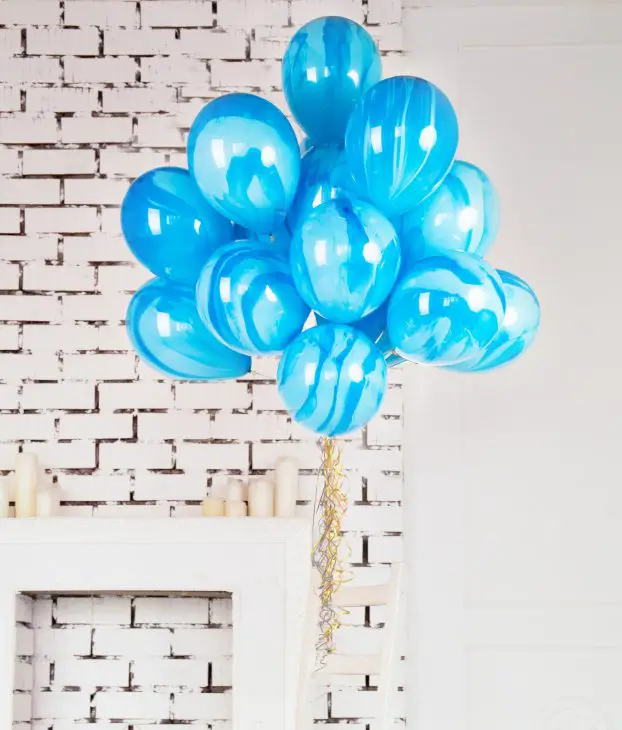 Baby Shower Venues
Once you have the answers pinned down to the previously mentioned questions, it is time to figure out where to host the baby shower. In this post, you will find free venues, cheap venues, and upscale venues. We also tried to include unique places to host baby showers that you might not have thought of.
Enjoy!
Free Places to Have a Baby Shower
Local Park
Got an awesome local park nearby? Why not use the space to host a baby shower?
Some parks feature wonderful landscaping and some are even along the water. Many parks feature small grills that you can use for cooking food. What's more, is that most parks have play equipment to keep little ones occupied.
Assuming that the weather is nice and the parents don't object to an outdoor affair, a park can be the perfect free backdrop for a baby shower.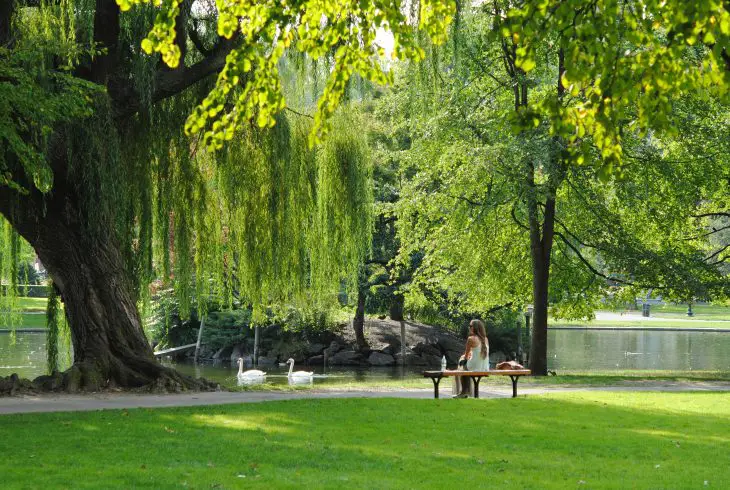 Garden
Similar to a park, a garden is another great outdoor venue to choose for hosting a baby shower.
A garden is likely to be fitted with flowers and impeccable landscaping which can really amp up the scenery for a baby shower. This is also a fitting location for guests who are bringing their children, however, a garden is less likely to have a playground. 
The Beach
What could be a better venue than your local beach?
Yes, planning anything outdoors will require that the weather be just right, but if you can get it to work, it can really be a blast for all involved. Just be sure to anchor anything that might blow away (i.e. tablecloths, chairs, etc.) and be extra vigilant about watching any kiddos around the water. Otherwise, not only is the ocean marvelous and relaxing scenery, but it also provides everyone a way to cool down.
Who can object to this much fun for free?
Mountain Side
Like the beach, hosting a baby shower alongside the mountains can be breathtakingly beautiful. It adds even more of a special feeling to an already special event. This can be an especially fitting venue if the parents love the mountains.
This personalized touch will mean a lot to the mom and dad-to-be and may prove to be a baby shower they'll never forget! 
Riverside (or at the Lake)
If you live near bodies of water, it may be worth it to set up shop near the lake or riverside. The gentle lull of the lake or the soothing sounds of a bubbling brook can bring serenity to the event. An added bonus is if the river or lake features seating, a playground, and spots to fish. These amenities can help make the baby shower more conducive for kids and co-ed events. 
A Home
One of the more obvious free baby shower choices is to pick a person's home. It can be the home of the parents or it can be someone else's home. 
Whose home you pick will be dependent on a person's willingness and the size of the person's home. As the host, you may offer up your own home as a place to set up shop. Just be sure to baby-proof whosoever home you choose if children are to attend. You may also wish to provide activities for children so that they aren't getting into trouble while attending this special event. Here is how to make sure your home has the best first impression
Note: If the home(s) you are considering is too small, the parents may opt to do a baby sprinkle, or a "sip-and-see" instead. Baby shower events can be quite large and not everyone's home may be able to fit everyone comfortably. Instead of trying to force it, a couple may opt to have a lesser amount of people come by. They may choose to have people drive by and leave gifts instead. Some of these "drive-by" baby showers became more popular during the pandemic. Still, they can be ideal for couples that don't have the space, money, or time for a formal affair.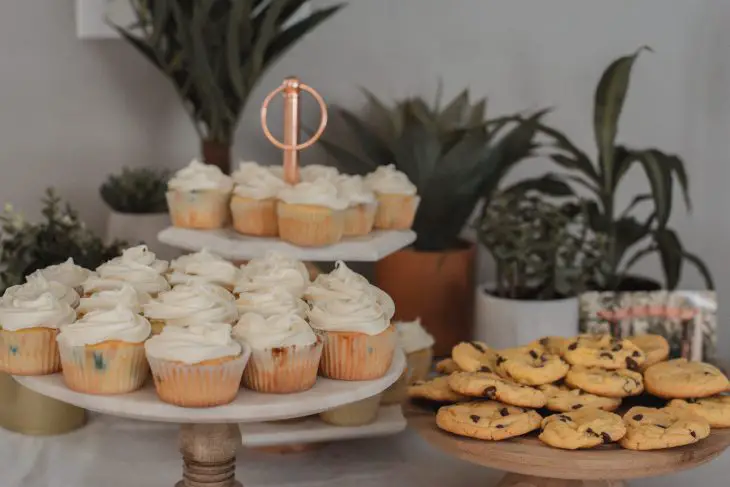 Online
In addition to a baby sprinkle or a drive-by baby shower, you may simply wish to host the entire baby shower online. This eliminates the pressure for people to have to drive far distances. It also keeps people who may be feeling ill from being left out. This type of baby shower has also grown in popularity since the pandemic, and it is still a viable option for those who want something free, easy, and inclusive.
Plus, there are no decorations to take down! Score!
Note: When doing an online shower, there is no need to drop off gifts. Instead, shoppers can buy gifts from places like Amazon and have them delivered directly to their door!
Here are a few gift ideas:
Church
A church is a wonderful place to hold a special event like a baby shower. Church members are often afforded the opportunity to use the building at no cost, while those who aren't members of the church are likely to have to pay. The church can provide tables, chairs, and ample space similar to that of a reception hall rental. 
Cheap Places to Have a Baby Shower
The following places might not be completely free, however, the entrance fee is likely to be minimal. These places include: 
Community Recreation Center
Who doesn't love a good "rec" center? A recreation center is a great place to check out for a baby shower because costs tend to be inexpensive. This is especially true when compared to other venues. 
The Pool
If you don't live near a local beach you may want to check out a local pool.
The pool you select should be a bit bigger, and preferably with shelter areas so you can easily set up shop and have a place for your guests to sit. Because pools can be crowded, we recommend you only use these options for a small party (15-20 people or less). Also, be sure to pick a day when there won't be as many people. The benefit of having a party poolside is that people can entertain themselves without you having to do too much. This makes the pressure to entertain much less. In addition, the blushing mama who doesn't want to be the center of attention will likely love the welcome distraction. 
Bonus points if you know someone who already has a pool in their backyard where you can host!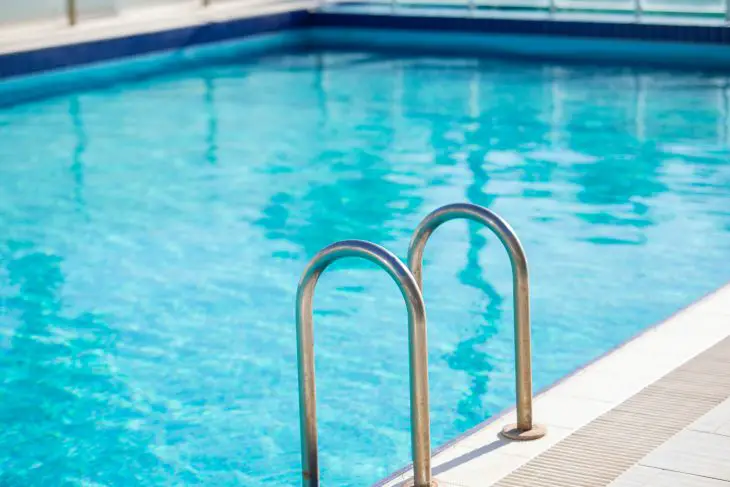 Unique Places to Have a Baby Shower
Now that we've covered most of your (somewhat) common places to host a baby shower, it is time to get to some of the more unique venues for baby showers that you may not have heard of. 
Note: As with any other location, be sure to call ahead of time to ensure that a certain establishment can accommodate your group. Many of these options will be dependent on how large your group is, so be sure to keep that in mind when selecting one of these locations! 
Cabin
That's right. If you're going to bring everybody together, why not make it worth your while? 
Depending on your budget, you could rent a large cabin to fit as many guests as you choose to bring. Of course, for practicality's sake, this might be the best fit for those wishing only to invite family and very close friends. Still, this would be the perfect getaway gift for the parents to be while treating the guests to a bit of fun as well. 
Spread activities out over several days or do everything baby shower-related in one day. Whatever your decision, just make sure you're able to pick up the tab for the parents-to-be at the very least. And unless you are paying for everyone, you might want to discuss the cost of splitting the tab amongst guests ahead of time to make sure everyone is on board.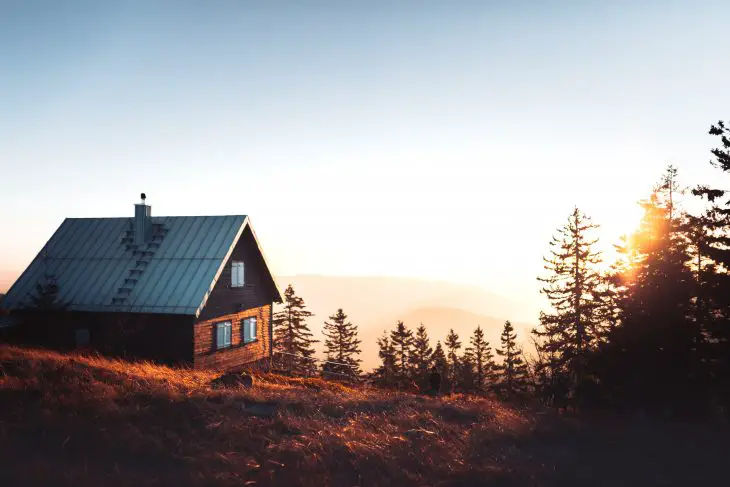 Country Club
If you or someone you know is a country club member, it is possible that you could hold a baby shower at the country club. Country clubs generally have immaculate landscapes and breathtaking architectural designs. It is for these reasons that it might be a worthy location to host a formal baby shower. This, however, may not be the best location when there are many young children in attendance.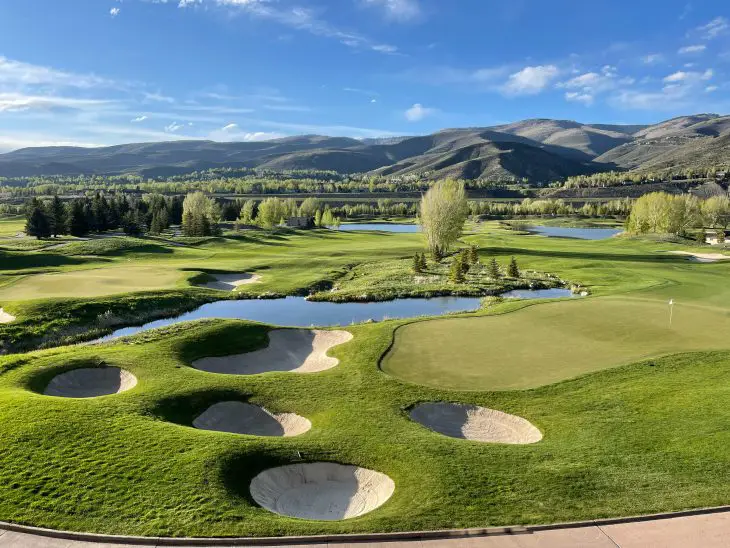 Farm
Yep, you heard it here. If you know a farmer or a person who owns a barn, you just might be able to host a baby shower on the premises. This location might be especially ideal if you know mom and dad have a preference for country living. Do it up with a pretty farmhouse theme, and feel free to let the kids run wild. While this isn't a formal or traditional affair, we're sure that guests will enjoy the relaxed atmosphere. Hopefully, mom and dad will, too! 
Coffee Shop
What's more trendy than a local coffee shop? For your coffee aficionados or younger couples, this venue might serve as a sleek, modern, and surprisingly trendy way to host a baby shower. But if you choose this spot as your venue, do keep a few things in mind. You'll want to eyeball the size of the shop to make sure it's fitting for your guests as well as any other customers that might be there. A bigger shop might be a better fit for a baby shower, especially if it has multiple levels.
Also, be sure to ask the owners ahead of time if it's okay to host there. It'll also help if the coffee shop already tends to be a bit loud and rowdy… a quiet and petite coffee house may not appreciate too much baby shower mayhem (especially if young kids are involved)!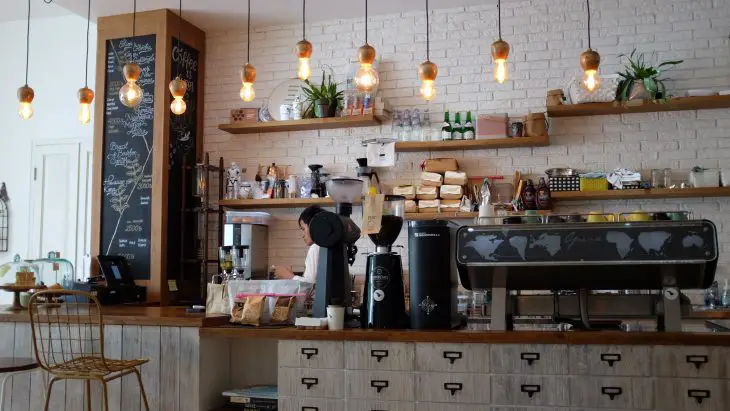 Brewery
A brewery might not be the first place that comes to mind when it comes to hosting a baby shower, but if you are having a co-ed baby shower, chances are that the men will appreciate it. Breweries offer drinks and good food, and tend to be places where you can "let your hair down". Therefore, if you are looking for a less formal option that even the men will enjoy, this might be your best pick.
Just be careful not to consume alcohol, as drinking is not ideal for pregnant moms!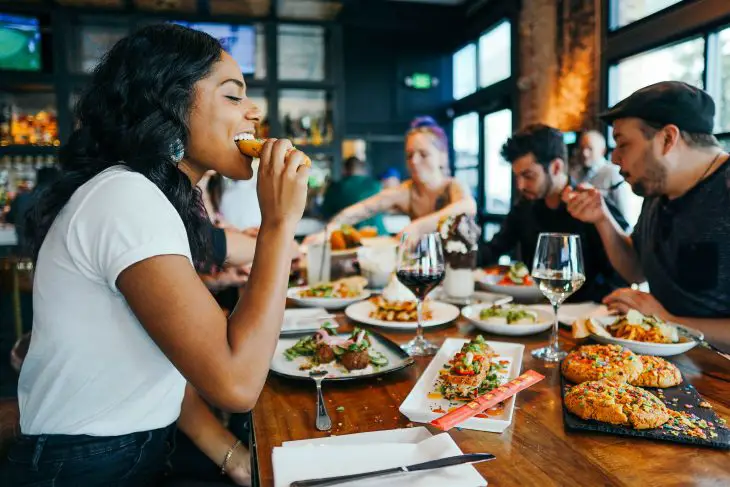 Outdoor Places to Have a Baby Shower
We've already mentioned several outdoor places to have a baby shower, but in case you missed them, here they are again! 
Park
Beach
Mountainside
Garden
Pool
Farm
Lake or Riverside
Other Baby Shower Venues
Apart from the venues already mentioned, we do have a few other options for you to consider. These venues aren't as unique as others and may not be as budget-friendly, but they are excellent picks for hosting a formal baby shower!
Restaurant
This is one of the more obvious places to host a baby shower, but though not unique, it is ideal. Guests can have their fill of food and drinks, so you can relax in terms of catering. In addition, you won't have a massive mess to clean up after all is said and done.
Just be careful what type of restaurant you choose. As mentioned earlier, you'll want to keep the parent's preferences in mind. You'll also want to be mindful of what types of guests are attending.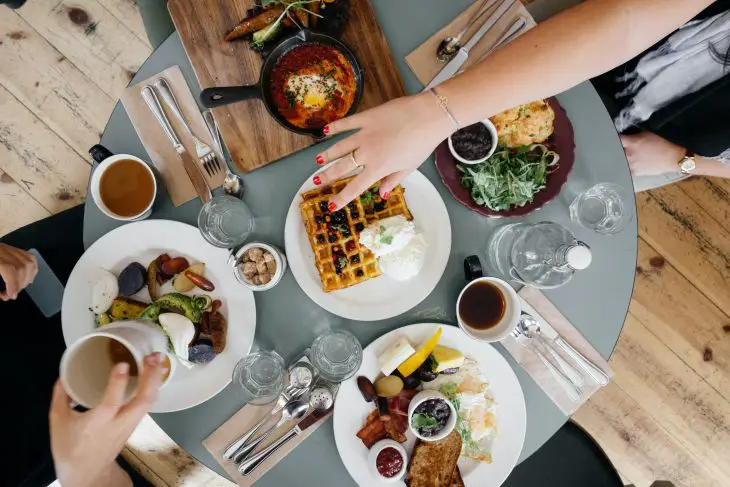 Banquet Hall
A banquet hall is a great place to check out to host a formal baby shower. Of course, all of the decorating and catering will be up to you to organize. Depending on which banquet hall you pick, the backdrop may lend itself to an amazingly beautiful baby shower that the parents-to-be won't soon forget! Just know that banquet halls tend to be on the pricier side, so be sure to ask about pricing before deciding on this venue. 
Hotel
Hotels often can be great places to rent to host a baby shower. Choose an upscale hotel for onsite catering and a fancy backdrop. Some hotels may even provide a comfy and elegant chair for mom to sit for opening gifts. If you wish, the parents and their guests could stay on-site and rent out hotel rooms. You could roam the town and nearby areas for days after the conclusion of the baby shower just for fun. Hotels lend themselves to many opportunities when it comes to a baby shower. 
Apartment Clubhouses
Lastly, if you or someone you know lives in an apartment complex, there is a chance that the complex has a community center or rental party rooms available onsite. These are often affordable options for tenants to rent for formal gatherings such as baby showers. 
The Places to Have a Babyshower Are Virtually Endless…
As you can see, the places to have a baby shower are virtually endless. From hosting an online party to throwing the shindig down on the farm, there are plenty of novel and unique ways to celebrate the upcoming birth of a new baby. Just be sure to keep in mind the wishes of the parents-to-be and to remember what types of guests will be in attendance. Good luck!
FAQs
Who throws a baby shower?
A baby shower is usually thrown by someone close to the mother or father. This can be a close friend or family member. 
How long should baby showers last?
Baby showers usually last anywhere from 1 ½ to 3 hours. 
Where is a baby shower venue near me? 
To find a baby shower venue near you, try to narrow down which venue types you think might work best for the parents. Then, go online or visit venues that are local for a tour and to review pricing. You may also use Google to bring up great baby shower locations near you.
Maria Wilcox
Former instructor with an M.A. in Education turned grateful stay-at-home mama to one, I look to share helpful insights related to babies, toddlers, kids, and families for the benefit of real people just like you.